From Mind Control to Viruses: How the Government Keeps Experimenting on Its Citizens | By John W. Whitehead & Nisha Whitehead |
Posted by M. C. on May 5, 2021
This is a road the United States has been traveling for many years now. Indeed, grisly experiments, barbaric behavior and inhumane conditions have become synonymous with the U.S. government, which has meted out untold horrors against humans and animals alike.
For instance…
https://www.rutherford.org/publications_resources/john_whiteheads_commentary/from_mind_control_to_viruses_how_the_government_keeps_experimenting_on_its_citizens
By John W. Whitehead & Nisha Whitehead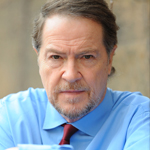 "They were monsters with human faces, in crisp uniforms, marching in lockstep, so banal you don't recognize them for what they are until it's too late." — Ransom Riggs, Miss Peregrine's Home for Peculiar Children
The U.S. government, in its pursuit of so-called monsters, has itself become a monster.
This is not a new development, nor is it a revelation.
This is a government that has in recent decades unleashed untold horrors upon the world—including its own citizenry—in the name of global conquest, the acquisition of greater wealth, scientific experimentation, and technological advances, all packaged in the guise of the greater good.
Mind you, there is no greater good when the government is involved. There is only greater greed for money and power.
Unfortunately, the public has become so easily distracted by the political spectacle out of Washington, DC, that they are altogether oblivious to the grisly experiments, barbaric behavior and inhumane conditions that have become synonymous with the U.S. government.
These horrors have been meted out against humans and animals alike. For all intents and purposes, "we the people" have become lab rats in the government's secret experiments.
Fifty years from now, we may well find out the whole sordid truth behind this COVID-19 pandemic. However, this isn't intended to be a debate over whether COVID-19 is a legitimate health crisis or a manufactured threat. It is merely to acknowledge that such crises can—and are—manipulated by governments in order to expand their powers.
As we have learned, it is entirely possible for something to be both a genuine menace to the nation's health and security and a menace to freedom.
This is a road the United States has been traveling for many years now. Indeed, grisly experiments, barbaric behavior and inhumane conditions have become synonymous with the U.S. government, which has meted out untold horrors against humans and animals alike.
For instance, did you know that the U.S. government has been buying hundreds of dogs and cats from "Asian meat markets" as part of a gruesome experiment into food-borne illnesses? The cannibalistic experiments involve killing cats and dogs purchased from Colombia, Brazil, Vietnam, China and Ethiopia, and then feeding the dead remains to laboratory kittens, bred in government laboratories for the express purpose of being infected with a disease and then killed.
It gets more gruesome.
The Department of Veterans Affairs has been removing parts of dogs' brains to see how it affects their breathing; applying electrodes to dogs' spinal cords (before and after severing them) to see how it impacts their cough reflexes; and implanting pacemakers in dogs' hearts and then inducing them to have heart attacks (before draining their blood). All of the laboratory dogs are killed during the course of these experiments.
It's not just animals that are being treated like lab rats by government agencies.
"We the people" have also become the police state's guinea pigs: to be caged, branded, experimented upon without our knowledge or consent, and then conveniently discarded and left to suffer from the after-effects.
Back in 2017, FEMA "inadvertently" exposed nearly 10,000 firefighters, paramedics and other responders to a deadly form of ricin during simulated bioterrorism response sessions. In 2015, it was discovered that an Army lab had been "mistakenly" shipping deadly anthrax to labs and defense contractors for a decade.
While these particular incidents have been dismissed as "accidents," you don't have to dig very deep or go very back in the nation's history to uncover numerous cases in which the government deliberately conducted secret experiments on an unsuspecting populace—citizens and noncitizens alike—making healthy people sick by spraying them with chemicals, injecting them with infectious diseases and exposing them to airborne toxins.
At the time, the government reasoned that it was legitimate to experiment on people who did not have full rights in society such as prisoners, mental patients, and poor blacks.
In Alabama, for example, 600 black men with syphilis were allowed to suffer without proper medical treatment in order to study the natural progression of untreated syphilis. In California, older prisoners had testicles from livestock and from recently executed convicts implanted in them to test their virility. In Connecticut, mental patients were injected with hepatitis.
In Maryland, sleeping prisoners had a pandemic flu virus sprayed up their noses. In Georgia, two dozen "volunteering" prison inmates had gonorrhea bacteria pumped directly into their urinary tracts through the penis. In Michigan, male patients at an insane asylum were exposed to the flu after first being injected with an experimental flu vaccine. In Minnesota, 11 public service employee "volunteers" were injected with malaria, then starved for five days.
As the Associated Press reports, "The late 1940s and 1950s saw huge growth in the U.S. pharmaceutical and health care industries, accompanied by a boom in prisoner experiments funded by both the government and corporations. By the 1960s, at least half the states allowed prisoners to be used as medical guinea pigs … because they were cheaper than chimpanzees."
See the rest here
ABOUT JOHN W. WHITEHEAD
Constitutional attorney and author John W. Whitehead is founder and president The Rutherford Institute. His books Battlefield America: The War on the American People and A Government of Wolves: The Emerging American Police State are available at www.amazon.com. He can be contacted at johnw@rutherford.org. Nisha Whitehead is the Executive Director of The Rutherford Institute. Information about The Rutherford Institute is available at www.rutherford.org.
Be seeing you