When the FBI Framed Four Innocent Men | ZeroHedge
Posted by M. C. on June 22, 2021
There were FBI secrets about these convictions for 30+ years. These secrets went all the way up to FBI Director Hoover, and were uncovered in late 2000 by then-Assistant US Attorney John Durham: that the FBI had framed four innocent men for murder. This set-up was "known to, supported by, encouraged, and facilitated by the FBI hierarchy all the way up to the FBI Director."3
To understand the FBI conspiracy, we have to go back to the 1960s and FBI Director Hoover's efforts to take down La Cosa Nostra- the Italian Mob – by any means necessary.
https://www.zerohedge.com/markets/when-fbi-framed-four-innocent-men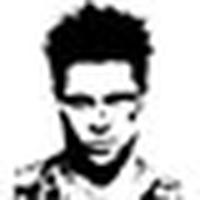 by Tyler DurdenMonday, Jun 21, 2021 – 11:40 PM
Authored by Techno Fog via The Reactionary,
This is the story of how the FBI framed four innocent men for murder, destroyed families, and tried to cover it up. It's also the story of the convergence of John Durham and Robert Mueller: how Durham uncovered the FBI's crimes and how Robert Mueller's FBI disputed the innocence of the men the FBI framed.
The FBI knocked and Mike Albano opened the door. It was 1983. As a member of the Massachusetts State Parole Board, Albano thought he had been doing his job when he looked into voting to commute the sentence of Peter Limone, who along with Joseph Salvati, Henry Tameleo, and Louis Greco, had been convicted for the murder of Teddy Deegan in 1965.
Those convictions never sat right with Albano – he was savvy to Massachusetts and the convergence of the Mob and law enforcement. His suspicions of the convictions, and sympathy to the four men, only grew when he met with Greco, who proclaimed his innocence and said "he wanted to live one day as a free man, just one day."1
FBI special agents John Morris and John Connolly weren't there just say hello or to discuss the details of the case (a state case, not a federal case). There was a darker purpose: straight-up intimidation. Threats that it wouldn't be good for Albano's career if he voted for commutation.
To Albano's credit, he voted to commute the sentence of Limone. This particular petition for commutation (Limone filed six in total that were all rejected) was denied by Governor Michael Dukakis after the FBI and then-U.S. Attorney Bill Weld put on the pressure, alleging that Limone was guilty of the Deegan murder, had been involved in commissioning the murder of Joseph "The Animal" Barboza, and would return with seniority to Boston's organized crime structure if he was freed.
The Parole Board also voted in favor of two commutation petitions by Greco. The first was denied by Governor Michael Dukakis, the second denied by Governor Bill Weld. There was no ruling on the third commutation petition filed by Greco in 1995. He died soon after it was filed. Greco's plea to Albano, that he live "just one day" as a free man, was never granted.
To understand this case and the FBI's efforts to intimidate Albano, you have to go back to the 1960s. J. Edgar Hoover was the FBI Director and made it a focus of his to take down La Cosa Nostra – the Italian Mob – by any means necessary. To achieve this goal the FBI used criminal informants.
The Teddy Deegan Murder
Teddy Deegan was murdered on the night of March 12, 1965 in Chelsea, Massachusetts, just north of Boston. His body was found in an alley behind the Lincoln National Bank. He had on gloves and a screwdriver was found near his left hand. A tool of his trade. The lieutenant who arrived at the scene described a fresh pool of blood near his left knee and blood "still oozing from the rear of his head." In all, Deegan was shot 6 times with three different guns.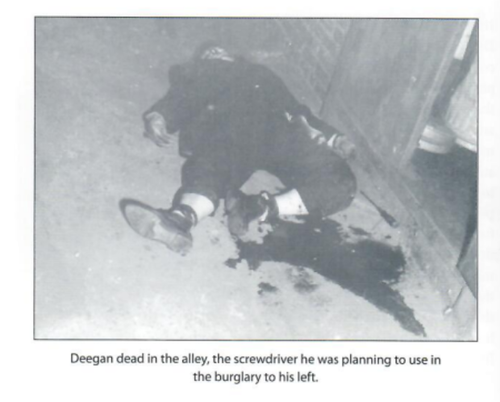 The officers who recognized Deegan there lying in the alley wouldn't have been surprised. Deegan didn't hang around the best people and didn't exactly behave himself. They didn't expect Deegan's murder, but they wouldn't have been surprised.
Arrests are made.
Four men – Limone, Greco, Salvati, and Tameleo – were accused of Deegan's murder.
Peter Limone was arrested on October 27, 1967. It was his tenth wedding anniversary and it was spent in jail away from his wife, Olympia, with whom he had four young children. He was supposed to meet Olymia that evening for a meeting at their sons' school. He never showed up.
Louis Greco surrendered to the FBI in Miami, having been in Florida at the time of the murder, and was extradited to Massachusetts in 1968. He too was married and had a couple young children. He was a war hero, having served in the South Pacific in the Army during World War II. For his service he had been awarded a Purple Heart and two Bronze Stars. He returned from the war "disabled for life with a shattered ankle."
Joseph Salvati was 34 when he was arrested. Like Limone, he also had four young children. Henry Tameleo was the oldest of the four men. He was born in 1901 and had been married to his wife since 1919.
The Trial and Convictions
The state murder trial started on May 27, 1968. Joseph Barboza, an FBI informant, testified that Limone and Tameleo approved the "hit" on Deegan, that Salvati was there with them, and that Greco helped plan the killing.
Not that Barboza was innocent – he was indicted for a misdemeanor relating to the murder and was serving time for possessing an illegal firearm. This was supposedly part of a deal the FBI gave Barboza: testify for the Massachusetts government in the murder trial and they'd let the judge know the extent and materiality of his assistance.
Anthony Stathopoulos, Jr. had also been at the scene and testified Greco – or a man who looked like Greco – wanted to get him as well. Other witnesses testified to guilt-indicating conduct by the defendants. For example, it was alleged that Tameleo and Greco tried to bribe Barboza and Stathopoulos to change their testimony.
The defense had an uphill battle. Their lawyers suspected that the FBI might have information or documents relating to the witnesses or Deegan's murder. But the FBI produced nothing.
The jury reached its verdict on July 31, 1968. The four men were found guilty: Greco for murder in the first degree, Limone and Tameleo for accessories before the fact, Salvati for being an accessory after the fact, and all them for conspiracy to murder Deegan and Stathopoulos.
Limone, Tameleo, and Greco received the death penalty. Salvati was sentenced to life.2 The convictions were brought to the attention of Director Hoover, with the Boston office sending memos citing the Suffolk County District Attorney's comments that the prosecution was a "direct result of FBI investigation" and witness development.
The FBI agents involved in the case (and who testified in support of their witness) were recommended awards and letters of commendation. They later received large bonuses and were praised by Director Hoover.
See the rest here
Be seeing you