Digital Health Passports: The Snare That Will Lure Many Into The One-World Cashless System
Posted by M. C. on August 9, 2021
"The Fourth Industrial Revolution will lead to a fusion of our physical, biological, and digital identities," Schwab told the Chicago Council on Global Affairs in November 2020.
https://www.shtfplan.com/headline-news/digital-health-passports-the-snare-that-will-lure-many-into-the-one-world-cashless-system
Mac Slavo Leo Hohmann
This article was originally published by Leo Hohmann at leohohmann.com.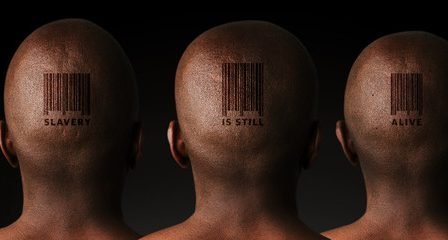 Several new technologies that appear separate and unrelated will soon converge, creating a giant digital trap that will easily entice the uninformed masses.
The digital trap has already been set and globalist elites are using COVID to speed up the process of convergence. Most people will sleep-walk right into the trap, which will ultimately reduce them to a human QR code – trackable, traceable, and 100 percent dependent on Big Tech and big government for their existence.
I'm going to unpack each of these seemingly separate threads that will be gradually merged into a single overarching socio-financial control grid.
The most imminent agenda item needed to jumpstart this system is the successful launch of digital health passports.
France, Italy, Ireland, Germany, Greece, and many other nations have started mandating these passports on their citizens, many of whom are flooding into the streets to protest.
The movement toward digital health passports in the U.S. is happening more gradually but it's picking up steam.
In a briefing, Monday, Aug. 2, Biden's Coronavirus Response Coordinator Jeffrey Zients announced: "it's time to impose some requirements" where COVID vaccines are concerned.
When asked for clarification on exactly what COVID rules might be implemented, White House Press Secretary Jen Psaki said nothing is off the table.
Remember that phrase: Nothing is off the table.
This could involve rounding up the unvaccinated and placing them in isolation and quarantine camps.
An academic consortium consisting of six universities already has a contract with the U.S. Department of Homeland Security to provide training for government, law enforcement, healthcare, and private-sector stakeholders on how to quarantine "large portions" of rural communities.
But the drive to digitize the lives of Americans will start in the cities and move outward.
New York Mayor Bill de Blasio became the first politician to jump at the opportunity to demand vaccine passports.
Despite what anyone tries to tell you, separating Americans by vaccine status is a historic first. It has never before been tried, not through the polio or smallpox outbreaks of the 1920s, 30s, and 40s, not during the Spanish Flu. Not ever.
De Blasio ordered businesses to deny service to the unvaccinated, which accounts for 30 percent of the city's population. It remains to be seen how de Blasio will enforce this edict. Will he call out the police to shut down businesses not demanding a show of papers from their customers?
New York Gov. Andrew Cuomo is also shooting for vaccine passport mandates statewide but knows he has to be a little more diplomatic in his approach.
"Private businesses, I am asking them and suggesting to them, go to vaccine-only admission. Go to vaccine-only admission," Cuomo said in an Aug. 2 press conference.
"I believe it's in your own business interest," he said, "to run a vaccine-only establishment…. We have apps, just say, 'you have to show that you were vaccinated when you walk in the door.'"
In other words, "Show your papers."
Think about what Cuomo is saying here.
He is very forcefully "asking" business owners to eliminate 30 percent of the state's population from their field of potential customers and treat them as non-persons.
This is pure fascism and reminds one of the Nazi propaganda that coerced Germans to refuse to do business with Jews.
If New York's business owners listened to Cuomo, they would make it impossible for non-vaxxed people to feed their children.
Learn your medical rights as an employee, student, etc., and how to 'say no to the needle' at Peggy Hall's HealthyAmerican.org
The digital passports require people to download a scannable QR code on their cellphone that will allow businesses to know they've been vaxxed before they are allowed to enter and receive service [buy or sell].
That leads us to the second leg of the digital trap that is baking in the technological oven – a new global digital ID system that is capable of working in conjunction with the digital health passports and the new medical-vaccination complex.
The leader in this stream of tech is the ID2020 Alliance, a collaborative of more than 35 members including Accenture, Microsoft, the Rockefeller Foundation, MasterCard, IBM, the International Chamber of Commerce, MIT SafePaths, and Bill Gates' GAVI Global Vaccines Alliance.
In February 2021, ID2020 launched the Good Health Pass Collaborative to encourage a seamless convergence of all the COVID-19 vaccine credentialing apps being developed by many different organizations.
"Paper vaccine certificates can be easily forged," the ID2020 Alliance warns in a press release. "The purpose of health credentials is to securely prove that a person has received a vaccine or PCR test. The new alliance is particularly targeting travel to ensure credentials work cross-border, cross-industry and are frictionless."
The alliance has published a white paper on the topic for those seeking more details.
Yet another piece to the evolving techno-fascist puzzle is the new digital currency.
Be seeing you