FBI Declassifies 9/11 Memo After Biden Executive Order: "Puts To Bed Any Doubts About Saudi Complicity"
Posted by M. C. on September 15, 2021
Oxymoron def: "Middle East" and "friends".
https://www.zerohedge.com/geopolitical/fbi-declassifies-911-memo-after-biden-executive-order-puts-bed-any-doubts-about-saudi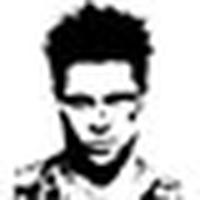 by Tyler Durden
Following President Biden's recently signed executive order for the declassification of many of the remaining documents relating to the Saudi role in the 9/11 attacks, the Justice Dept. on Saturday night released its first one – a heavily redacted 16-page report from April 2016.While not yet considered a smoking gun in terms of proving high level Saudi foreknowledge and complicity, it does contain new information on a Saudi student in California at the time, Omar al-Bayoumi, who is shown to have aided two of the 9/11 hijackers while enjoying close ties with Saudi diplomats. The memo ultimately shines more light on what appears Saudi intelligence continuing contact with some of the hijackers leading up to the 9/11 attacks.
Be seeing you