Merck Charging US 40 Times What It Costs To Make Govt-Financed COVID Pill | ZeroHedge
Posted by M. C. on October 6, 2021
The reason why covid, boosters and cases will not end.
https://www.zerohedge.com/covid-19/merck-charging-us-40-times-what-it-costs-make-govt-financed-covid-pill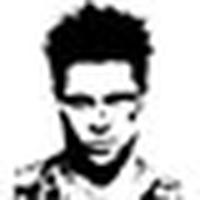 by Tyler Durden
Merck's new 'not Ivermectin' Covid-19 treatment, molnupiravir, costs $17.74 to produce – yet the company is charging the US government $712 for the treatment – a 40x markup, according to The Intercept, citing a report issued last week by the Harvard School of Public Health and King's College Hospital in London.The pill, originally developed using US government funds as a possible treatment for Venezuelan equine encephalitis, cut the risk of hospitalization and death in half in a randomized trial of 775 adults with mild/moderate Covid who were considered at high risk for disease due to comorbidities such as obesity, diabetes and heart disease. The trial was stopped early so the company could apply for and emergency use authorization (EUA). The drug did not benefit patients who were already hospitalized with severe disease.
Be seeing you