Victoria "F*ck The EU" Nuland Is In Moscow Negotiating The Status Of Ukraine's Donbass | ZeroHedge
Posted by M. C. on October 14, 2021
As a senior state department official, Nuland took an active part in what transpired in Ukraine back in 2014, namely the Euromaidan. She visited Kiev on several occasions during the height of the protests.

From 2019 onwards she's been entirely banned from entering Russia. Her visit on October 11th was completely at the initiative of the American side.

Nuland who was a part of the "very successful" destabilization efforts in Kiev is now being sent to Moscow in order to foster "stable and predictable" relations.
https://www.zerohedge.com/geopolitical/victoria-fck-eu-nuland-moscow-negotiating-status-ukraines-donbass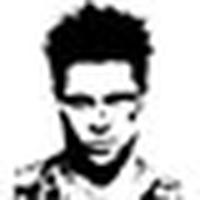 by Tyler Durden
Look who's back in Eastern Europe – this time forced to deal directly with the Kremlin after a half-decade of military and political stalemate in war-torn eastern Ukraine. Victoria "F*ck The EU" Nuland is currently in Moscow for high-level talks with top Russian officials. Among multiple tense issues, there's reportedly been progress on the situation in eastern Ukraine, related to working out a potential lasting political settlement leading to the cessation of violence there.As Biden's Under Secretary for Political Affairs, Nuland kicked off three days of talks Tuesday and into Wednesday with Yury Ushakov, the top foreign policy aide to Putin. Interestingly the Kremlin agreed to a temporary lifting of travel sanctions against her just to enter the country for the meeting. 
Be seeing you