NATO's Plans To Hack Your Brain | ZeroHedge
Posted by M. C. on October 15, 2021
Western governments in the NATO military alliance are developing tactics of "cognitive warfare," using the supposed threats of China and Russia to justify waging a "battle for your brain" in the "human domain," to "make everyone a weapon."
In other words, this document shows that figures in the NATO military cartel increasingly see their own domestic population as a threat, fearing civilians to be potential Chinese or Russian sleeper cells, dastardly "fifth columns" that challenge the stability of "Western liberal democracies."
https://www.zerohedge.com/geopolitical/natos-plans-hack-your-brain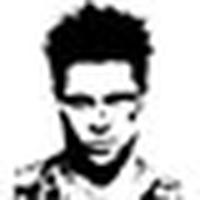 by Tyler Durden
Authored by Ben Norton via TheGrayZone.com,
NATO is developing new forms of warfare to wage a "battle for the brain," as the military alliance put it.
The US-led NATO military cartel has tested novel modes of hybrid warfare against its self-declared adversaries, including economic warfare, cyber warfare, information warfare, and psychological warfare.
Now, NATO is spinning out an entirely new kind of combat it has branded cognitive warfare. Described as the "weaponization of brain sciences," the new method involves "hacking the individual" by exploiting "the vulnerabilities of the human brain" in order to implement more sophisticated "social engineering."
Until recently, NATO had divided war into five different operational domains: air, land, sea, space, and cyber. But with its development of cognitive warfare strategies, the military alliance is discussing a new, sixth level: the "human domain."
A 2020 NATO-sponsored study of this new form of warfare clearly explained, "While actions taken in the five domains are executed in order to have an effect on the human domain, cognitive warfare's objective is to make everyone a weapon."
"The brain will be the battlefield of the 21st century," the report stressed. "Humans are the contested domain," and "future conflicts will likely occur amongst the people digitally first and physically thereafter in proximity to hubs of political and economic power."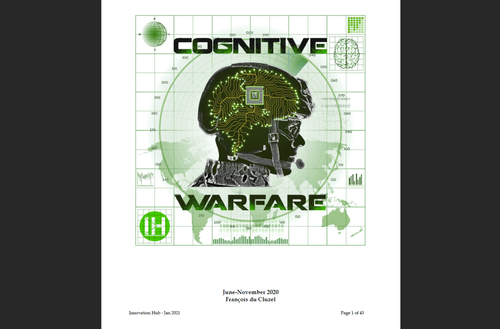 The 2020 NATO-sponsored study on cognitive warfare
While the NATO-backed study insisted that much of its research on cognitive warfare is designed for defensive purposes, it also conceded that the military alliance is developing offensive tactics, stating, "The human is very often the main vulnerability and it should be acknowledged in order to protect NATO's human capital but also to be able to benefit from our adversaries's vulnerabilities."
In a chilling disclosure, the report said explicitly that "the objective of Cognitive Warfare is to harm societies and not only the military."
With entire civilian populations in NATO's crosshairs, the report emphasized that Western militaries must work more closely with academia to weaponize social sciences and human sciences and help the alliance develop its cognitive warfare capacities.
The study described this phenomenon as "the militarization of brain science." But it appears clear that NATO's development of cognitive warfare will lead to a militarization of all aspects of human society and psychology, from the most intimate of social relationships to the mind itself.
Such all-encompassing militarization of society is reflected in the paranoid tone of the NATO-sponsored report, which warned of "an embedded fifth column, where everyone, unbeknownst to him or her, is behaving according to the plans of one of our competitors." The study makes it clear that those "competitors" purportedly exploiting the consciousness of Western dissidents are China and Russia.
Be seeing you