Ukraine's Ministry of Defense on Saturday began using AI facial recognition technology from Peter Thiel-backed Clearview AI – which has been used for several years by the FBI and Department of Homeland Security to collect photos on social media sites for inclusion into a massive facial recognition database.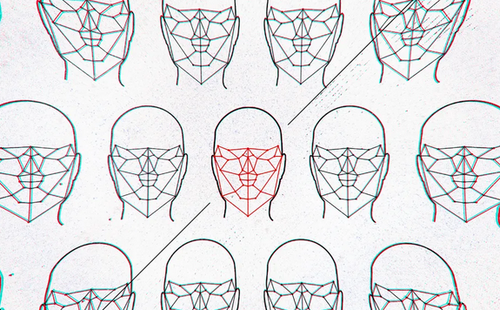 The system is being provided free of charge, CEO Hoan Ton-That told Reuters, adding that they had not offered the technology to Russia.
While Ukraine's MoD won't say what they're using it for, possible uses include vetting people of interest at checkpoints, identifying the dead more easily than trying to match fingerprints, reuniting refugees with their families, identifying Russian operatives, and helping to debunk misinformation related to the war.Ton-That told Reuters that the company has over 2 billion images from the Russian social media service VKontakte in its database of more than 10 billion photos total.
The VKontakte images make Clearview's dataset more comprehensive than that of PimEyes, a publicly available image search engine that people have used to identify individuals in war photos, Wolosky said. VKontakte did not immediately respond to a request for comment; U.S. social media company Facebook, now Meta Platforms Inc, had demanded Clearview stop taking its data. -Reuters
The software has raised privacy concerns in the United States, to the point where Sens. Jeff Merkley and Bernie Sanders attempted to block its use with a bill that would require Clearview and similar companies obtain consent before taking your biometric data.In 2020, the ACLU sued Clearview AI, calling it a 'nightmare scenario' for privacy.
Clearview, which primarily sells to U.S. law enforcement, is fighting lawsuits in the United States accusing it of violating privacy rights by taking images from the web. Clearview contends its data gathering is similar to how Google search works. Still, several countries including the United Kingdom and Australia have deemed its practices illegal. -Reuters
"We're going to see well-intentioned technology backfiring and harming the very people it's supposed to help," said Albert Fox Cahn, executive director of the Surveillance Technology Oversight Project in New York, who added that the technology could misidentify people at checkpoints and in battle – which could potentially lead to civilian deaths.Ton-That argued that Clearview shouldn't be used as the sole source of identification, and that he wouldn't want it used in violation of the Geneva Conventions.Cahn, however, warned that "once you introduce these systems and the associated databases to a war zone, you have no control over how it will be used and misused."