Russia To Demand "Hostile States" Pay In Rubles For Gas
Posted by M. C. on March 23, 2022
https://www.zerohedge.com/markets/russia-demand-hostile-states-pay-rubles-gas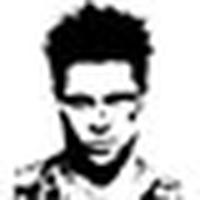 by Tyler Durden
With the ruble mostly stuck in sanctions limbo and trading around 100 to the dollar in recent days (an improvement from the USDRUB 140 hit on March 8), the Kremlin appears to have found a new way to prop up the Russian currency besides merely central bank interventions: make foreign customers of Russian gas demand it.
During an address to the nation moments ago, Vladimir Putin said that Russia will demand that countries it has labeled "unfriendly" (which includes U.S., U.K., and European Union countries) must pay in rubles for Russian gas, Interfax reported. As a result, Putin ordered the central bank and government in a week's time to determine the scheme of ruble payments for Russian gas, and also ordered Gazprom to make corresponding changes to gas contracts.
Putin also said that Russia will continue supplying contracted volumes, will only change payment currency.
The Russian leader said it makes no sense to export goods to the U.S. or EU in dollars or euros, according to the news service.
Following Putin's comments, the Russian ruble strengthened rising 3% at MICEX after indicative prices briefly jumped more than 8% twice; on Bloomberg terminals, the RUB was up 4.9%, though most of its prices are indicative and not tradable. 1M Rub forwards, which do trade on Bloomberg, gained over 4 rubles to ~103.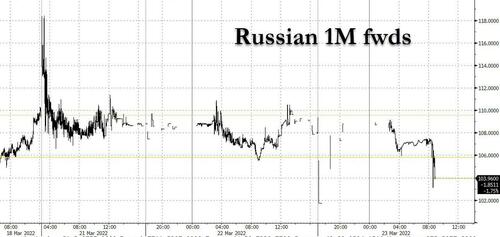 Be seeing you