After Biden Sparks "Global Uproar" With Regime Change Comment, Blinken Awkwardly Tries To Walk It Back
Posted by M. C. on March 27, 2022
The question remains, was this a mere "gaffe"? Anti-war journalist Michael Tracey and others say no: "Biden's call for regime change in Russia wasn't some off-the-cuff "gaffe." It was declared as the climax of a carefully choreographed, "legacy-defining" speech, in a deliberately chosen venue (Poland) where the call would be well-received."
After Biden Sparks "Global Uproar" With Regime Change Comment, Blinken Awkwardly Tries To Walk It Back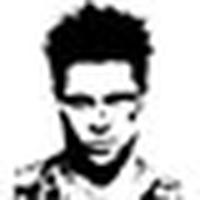 BY TYLER DURDEN
Secretary of State Antony Blinken on Sunday while on a visit to Jerusalem to meet with Israeli PM Naftali Bennett continued the White House's efforts to try and clean up the mess unleashed by Joe Biden's words from Warsaw the day prior where he issued statements tantamount to calling for regime change in Russia.
"I think the president, the White House, made the point last night that, quite simply, President Putin cannot be empowered to wage war or engage in aggression against Ukraine or anyone else," Blinken said, clearly trying to greatly alter the plain meaning of the words Biden spoke.
https://platform.twitter.com/embed/Tweet.html?dnt=false&embedId=twitter-widget-0&features=eyJ0ZndfZXhwZXJpbWVudHNfY29va2llX2V4cGlyYXRpb24iOnsiYnVja2V0IjoxMjA5NjAwLCJ2ZXJzaW9uIjpudWxsfSwidGZ3X2hvcml6b25fdHdlZXRfZW1iZWRfOTU1NSI6eyJidWNrZXQiOiJodGUiLCJ2ZXJzaW9uIjpudWxsfSwidGZ3X3NrZWxldG9uX2xvYWRpbmdfMTMzOTgiOnsiYnVja2V0IjoiY3RhIiwidmVyc2lvbiI6bnVsbH0sInRmd19zcGFjZV9jYXJkIjp7ImJ1Y2tldCI6Im9mZiIsInZlcnNpb24iOm51bGx9fQ%3D%3D&frame=false&hideCard=false&hideThread=false&id=1507879840099278851&lang=en&origin=https%3A%2F%2Fwww.zerohedge.com%2Fpolitical%2Fblinken-awkwardly-tries-walk-back-bidens-regime-change-comments-putin&sessionId=bb4066b5b813b54011e1b8e8458023bc380ddb68&siteScreenName=zerohedge&theme=light&widgetsVersion=2582c61%3A1645036219416&width=550px
Biden had concluded the televised Warsaw speech by bluntly saying of Putin (who he also had called a "butcher" in a separate statement to a reporter)… "For God's sake, this man cannot remain in power." Within the very hour as headlines spread around the world that the US president called for regime change in Moscow, and none other than the deep state's preferred mouthpie, the Washington Post, said Biden "sparked a global uproar", the White House desperately scrambled to walk it back.
A White House official tried to clarify to Bloomberg, "The President's point was that Putin cannot be allowed to exercise power over his neighbors or the region. He was not discussing Putin's power in Russia, or regime change." But Biden appeared to be reading a carefully prepared written speech from the teleprompter.
Blinken's Sunday explanation of Biden's words continued:
"As you know, and as you have heard us say repeatedly, we do not have a strategy of regime change in Russia — or anywhere else, for that matter," the US' top diplomat said.

"As in any case, it's up to the people of the country in question. It's up to the Russians," Blinken said.
Be seeing you
2 Responses to "After Biden Sparks "Global Uproar" With Regime Change Comment, Blinken Awkwardly Tries To Walk It Back"
March 27, 2022 at 12:50 pm

Reblogged this on ARLIN REPORT……………….walking this path together and commented:
Here is what is really happening! Biden's handlers are not trying to clean up anything, not even a gaffe! What Biden said was intentionally stated. He read it! It was not written by Biden himself. So, what was read was meant to be said. BUT, here is the kicker, his handlers don't mind throwing Biden under the bus they got rolling! They then try and explain/clean up what he reads as if it is just a senile statement from an old man they put in office for exactly this purpose. All the embarrassing moments are intentional! They are all domestic and international idiots! (Arlin Report comment)

March 27, 2022 at 5:13 pm

The disturbing thing is the hawks absolutely panting for war. When you get above all the propoganda this is nothing more than wash, rinse, and repeat of past conflicts. It seems that we are incapable of learning anything of value.