CBS Wanted To Do Critical Reporting On Ukraine's Government But Ukraine's Government Said No
Posted by M. C. on August 15, 2022
You can't have it both ways. Either you want the mass media to serve as war propagandists or you want them to tell the truth. You cannot hold both of those positions simultaneously. They are mutually exclusive. And many actually want the former.
Following objections from the Ukrainian government, CBS News has removed a short documentary which had reported concerns from numerous sources that a large amount of the supplies being sent to Ukraine aren't making it to the front lines.
The Ukrainian government has listed its objections to the report on a government website, naming Ukrainian officials who objected to it and explaining why each of the CBS news sources it dislikes should be discounted. After the report was taken down and the Twitter post about it removed, Ukrainian Foreign Minister Dmytro Kuleba said this was a good start but still not enough.
"Welcome first step, but it is not enough," Kuleba tweeted. "You have misled a huge audience by sharing unsubstantiated claims and damaging trust in supplies of vital military aid to a nation resisting aggression and genocide. There should be an internal investigation into who enabled this and why."

CBS Removes Documentary on Ukraine Military Aid After Pressure from Ukrainian Government #Ukraine's FM called for investigation into the documentary, which found that most military aid wasn't making it to the frontlines by Dave DeCamp
#cbsnews https://news.antiwar.com/2022/08/08/cbs-removes-documentary-on-ukraine-military-aid-after-pressure-from-ukrainian-government/…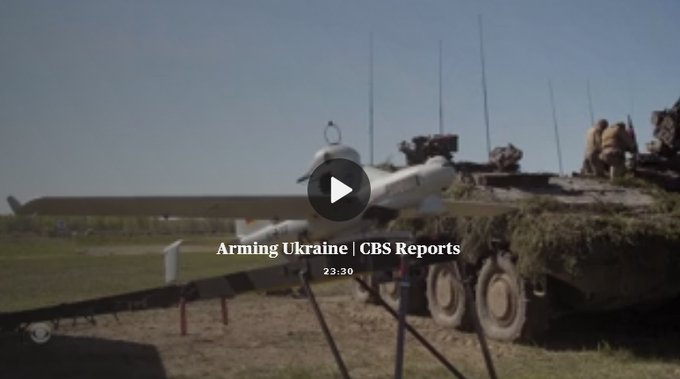 7:42 PM · Aug 8, 2022·Twitter Web App
The CBS News article about the documentary was renamed, from "Why military aid to Ukraine doesn't always get to the front lines: 'Like 30% of it reaches its final destination'" to the far milder "Why military aid in Ukraine may not always get to the front lines." An editor's note on the new version of the article explicitly admits to taking advisement on its changes from the Ukrainian government, reading as follows:
"This article has been updated to reflect changes since the CBS Reports documentary 'Arming Ukraine' was filmed, and the documentary is also being updated. Jonas Ohman says the delivery has significantly improved since filming with CBS in late April. The government of Ukraine notes that U.S. defense attaché Brigadier General Garrick M. Harmon arrived in Kyiv in August 2022 for arms control and monitoring."
CBS News does not say why it has taken so long for this report to come out, why it didn't check to see if anything had changed in the last few months during a rapidly unfolding war before releasing its report, or why it felt its claims were good enough to air before Kyiv raised its objections but not after.
Be seeing you