We Might Be Spared Nuclear War For Now But The Threat Of Home-Grown Tyranny Remains
Posted by M. C. on September 26, 2022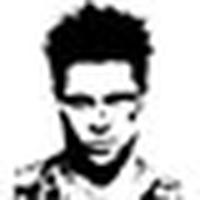 BY TYLER DURDEN
Authored by Paul Craig Roberts,
If you want to comprehend the collapse of the West, compare, for example, Liz Truss and her UK government with the British government around the middle of the 19th century. James Grant in his biography of Walter Bagehot reports, for example, that Prime Minister Gladstone translated Horace and Homer, published substantial works on religion and Neapolitan politics, and addressed the Ionian assembly in classical Greek. Parliamentarian Robert Lowe was fluent in Sanskrit. Sir George Lewis was the author of Survey of the Astronomy of the Ancients. The House of Lords had its own learned members. Henry Herbert, 4th Earl of Carnarvon, was a Fellow of the Royal Society, Britain's National Academy of Sciences. Today we have presidents and prime ministers who can't speak English.
In the US merit has been redefined as racist, and educational standards have been so lowered that the large grocery store chains do not trust their checkout clerks to give change.
https://www.zerohedge.com/geopolitical/we-might-be-spared-nuclear-war-now-threat-home-grown-tyranny-remains
As readers know, I am convinced that Putin's toleration of insults and provocations has had the effect of encouraging more and worse provocations and not, as he intended, to downplay conflict. As you also know, I am convinced that his "limited military operation" in Donbass designed to protect the Donbass Russians, formerly a part of Russia, from horrible abuse by Ukrainian forces and the neo-Nazi militias, was a mistake. It is a mistake because the West characterized a limited operation as an "invasion of Ukraine," and used its slow progress as evidence of Russian failure. It is a mistake because the go-slow nature of the Russian offensive in order to minimize the impact on civilian lives and infrastructure gave the West plenty of time to convince itself to get more and more involved with diplomatic support, money, armaments and ammunition, training, and now with satellite information for targeting the Russian forces.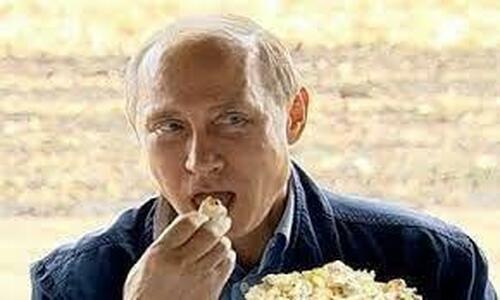 As I see it, Putin has been behaving as British Prime Minister Chamberlain is alleged to have behaved, thus encouraging more aggressive actions. Wanting peace at all costs brings war.
As it is no longer possible for the Kremlin to speak of "our Western partners" or to deny that the West is at war with Russia, the Kremlin, trying to avoid a war that it knows would be nuclear, has reached my conclusion of eight years ago that if the areas in today's artificial borders of Ukraine that require Russian protection were reincorporated into Russia, the conflict would have to cease or become direct Western military aggression against Russia. As Biden says he has no stomach for a war with Russia and will not permit one, and as NATO is incapable of such war, the referendums that begin today in the liberated areas of Ukraine, which without question will succeed, promise to reduce the threat of Armageddon. Although in my opinion the leadership everywhere in the Western world is Satanic and insane, I do not think the Western governing elites are ready to commit suicide by attacking Russian territory. The West can say it doesn't recognize the rights of people to self-determination, but if Russia says it is Russian territory, it is.
So that you understand, the referendums are Putin's way of ending the conflict before it widens into nuclear war. Putin's rescue of the world from nuclear war will not be acknowledged by the Western presstitutes, Washington's puppet EU and UK governments, or by the puppet who serves as NATO secretary general.
But what they think does not matter. Putin, belatedly, is doing his best to save us all from nuclear war.  Pray that he succeeds.
Be seeing you