Oz Odds Of Winning PA Soar After Historic Fetterman Debate Meltdown
Posted by M. C. on October 26, 2022
Does this look like Biden 2 to you?
The Oprah connection has me concerned. That does not seem to bother many others.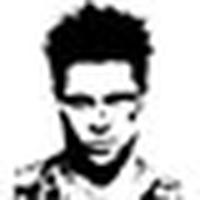 BY TYLER DURDEN
https://www.zerohedge.com/markets/draft-do-not-publish-oz-odds-winning-pa-soar-after-historic-fetterman-debate-meltdown
The Fetterman campaign may have just watched what remained of its prospects in Pennsylvania circle the drain after tonight's sole debate between him and PA Senate candidate Dr. Oz.
Fetterman, who suffered a severe stroke days before the May primary and cast his vote from a hospital bed, appeared unable to put together nearly a single coherent sentence throughout the entire debate while TV veteran Dr. Oz deftly and "surgically" sliced and diced his way through an hour of questioning, using Fetterman as a lifeless sparring dummy for a majority of the debate.
Recovering from his stroke, Fetterman's answers ranged between somewhat inept and completely incomprehensible. The ugly performance started right from the beginning, with Fetterman bidding viewers "good night" as part of his opening statement.
Be seeing you