Should Individualism be Medicated Away to be Replaced by "Welfarism?"
Posted by M. C. on November 25, 2022
Forcibly giving people collectivism-promoting "Morality Pills" (archive link) is a popular suggestion among bioethicists. It was published in Bill Gates-funded The Conversation and is discussed widely in scientific literature. (The Conversation received 7 million dollars from Bill Gates but pretends to be an independent journalism publication)
World Economic Forum Sponsored Research into "Collectivist Bioenhancement"
https://igorchudov.substack.com/p/should-individualism-be-medicated

Medical ethics is a large field of study. The Covid pandemic certainly brought many medical ethics issues to the forefront and produced rather amazing "ethicist" gems, such as this: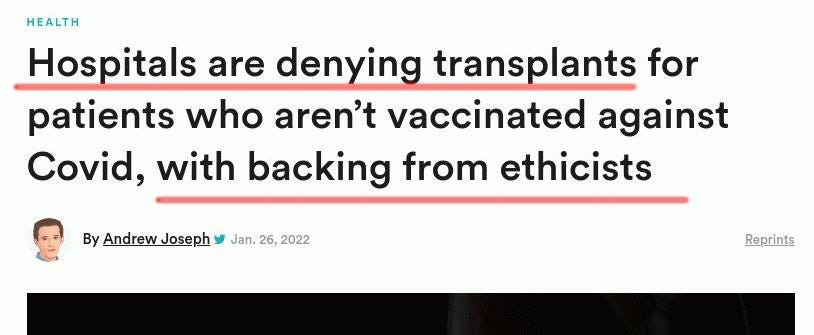 Be aware that "bioethics" has moved on to proposals that might seem crazy to you but are considered seriously and published in Bill Gates-funded publications and scientific journals. Important studies on this subject are conducted under the auspices of the World Economic Forum.
Forcibly giving people collectivism-promoting "Morality Pills" (archive link) is a popular suggestion among bioethicists. It was published in Bill Gates-funded The Conversation and is discussed widely in scientific literature. (The Conversation received 7 million dollars from Bill Gates but pretends to be an independent journalism publication)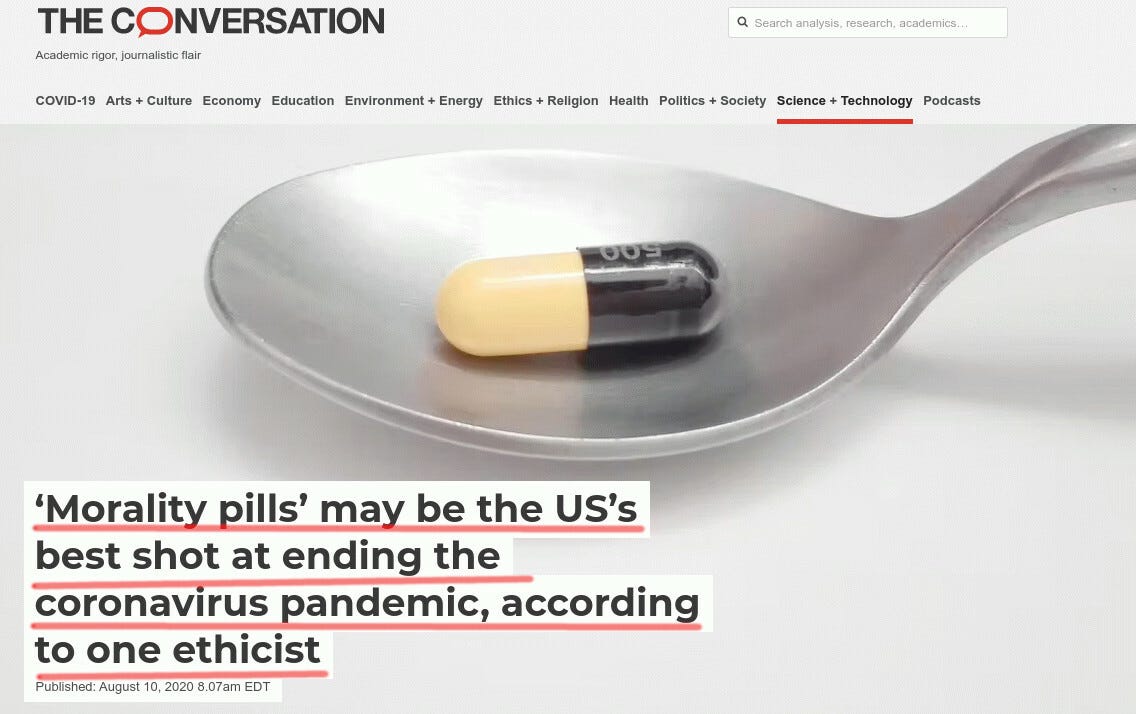 What are these morality pills? You might think that morality, to them, means being a good husband or wife, an honest businessperson, fulfilling promises, and so on. Why not enhance that? What's the problem?
The problem is that this is NOT how they define morality! To them, morality is a collectivist mindset, lack of critical thinking, and compliance. The article explains that some people lack "moral qualities" and refuse to wear masks or take Covid vaccines, or even deny climate change:
Be seeing you