The last time holding hands…
Posted by M. C. on January 22, 2023
Russia ballet in Winchester…written in 2017 about 2013.

https://open.substack.com/pub/danielmcadams/p/the-last-time-holding-hands?utm_source=share&utm_medium=android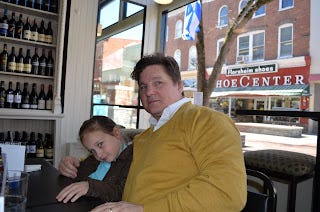 There is that final moment of holding hands. It is sudden, shocking, yet inexorable. And your heart thenceforth will continue to daily break into a million pieces…for the rest of your life.
Subscribe to Daniel McAdams – This is Your World
Launched 3 months ago
There is a secret world they don't want you to know about. This is it.
Be seeing you