NATO's 'war against Russia' inches 'closer to direct conflict'
Posted by M. C. on February 1, 2023
After all, it is mainly Ukrainians paying the price of the "war against Russia" fueled from afar.
https://mate.substack.com/p/natos-war-against-russia-inches-closer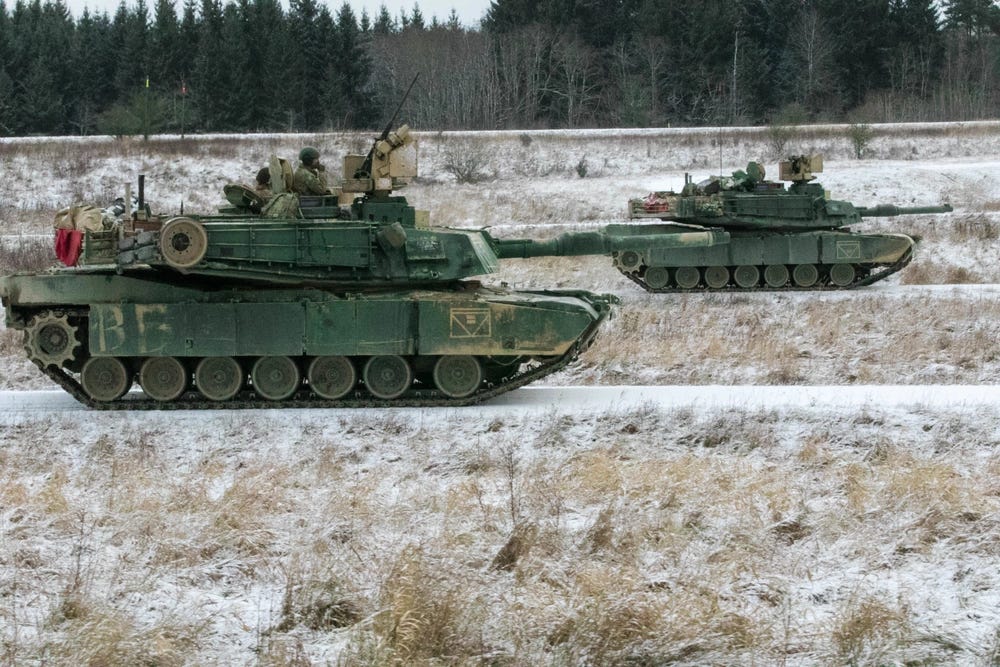 Since the first week of Russia's invasion of Ukraine, French President Emmanuel Macron has repeated a mantra on behalf of his NATO partners: "We are not at war with Russia."
Nearly one year in, that notion has officially been dispelled.
"We are fighting a war against Russia," German Foreign Minister Annalena Baerbock said this week.
Baerbock was trying to assuage NATO allies' frustration over German reluctance to send Leopard 2 tanks into Ukraine. She can now claim vindication. In a reversal of its initial position, the German government has announced it that will deliver Leopard 2 tanks to the Ukrainian army.
To overcome German Chancellor Olaf Scholz's jitters, the White House engaged in an about-face of its own, approving the shipment of 31 US-made M1 Abrams tanks to Ukraine. Scholz had insisted on conditioning any German tanks to a similar US commitment. Up until this week, Pentagon chief Lloyd Austin was "dead set against providing" the M1s, and declared there to be "no linkage between providing M1s and providing Leopards." Austin had argued that the M1s are too cumbersome for Ukraine, requiring costly jet fuel, heavy maintenance, and lengthy training.
Just last month, a senior US defense official declared that "even one M1 was out of the question," according to the Washington Post. When used by US troops in Iraq, the M1s were "hard for us to sustain and maintain," the official noted. For Ukraine, "it would be impossible." Even last week, senior Pentagon official Colin Kahl dismissed the prospect of sending the "very complicated" M1, because "we should not be providing the Ukrainians systems they can't repair, they can't sustain, and that they, over the long term, can't afford."
As Gen. Mark Milley learned when he came out in favor of diplomacy with Russia to end the fighting, the Pentagon's outlook is no match for Washington's proxy war fever. The White House reversed course, Politico notes, after "a parade of Democrats and Republicans" in Congress "pressured the Biden administration to grant Berlin's request to send U.S. tanks first." What the Pentagon "was not taking into enough account," the New York Times reports, citing a US official, "was the intense fear among European governments of doing anything to provoke Russia without having the cover of the United States doing the same thing first." When it comes to provoking Russia, the US is undoubtedly first.
Be seeing you
One Response to "NATO's 'war against Russia' inches 'closer to direct conflict'"
February 2, 2023 at 3:50 am

Reblogged this on Calculus of Decay .