Russia's "Sanction-Proof" Trade Corridor To India Frustrates The Neocons | ZeroHedge
Posted by M. C. on February 2, 2023
Unforeseen by the warparty wizards, the pentagram and their puppet, NATO.
The point of trade sanctions is to make the intended victims (civilian men, women and children) suffer so much that they rise up against their government. Didn't work, again.
CIA textbook definition of Blowback.
https://www.zerohedge.com/geopolitical/russias-sanction-proof-trade-corridor-india-frustrates-neocons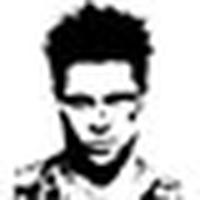 BY TYLER DURDEN
Authored by Conor Gallagher via NakedCapitalism.com,
Russia, Iran, and India are speeding up efforts to complete a new transport corridor that would largely cut Europe, its sanctions, and any other threats out of the picture.
The International North-South Transport Corridor (NSTC) is a land-and sea-based 7,200-km long network comprising rail, road and water routes that are aimed at reducing costs and travel time for freight transport in a bid to boost trade between Russia, Iran, Central Asia, India.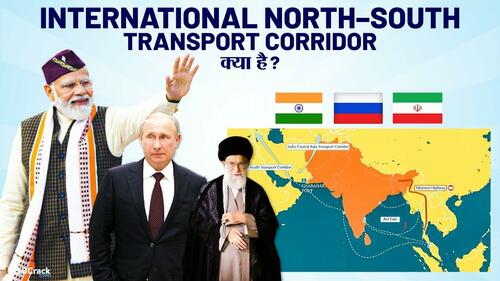 For Russia, the "sanction-proof" corridor provides a major export channel to South Asia without needing to go through Europe. But Brussels and Washington, frustrated by their losing in Ukraine and inability to put much of a dent in the Russian economy, could lead them to take more desperate measures.
Lately, Estonia, which has a population smaller than Russia's armed forces, has been making noise about causing problems in the Gulf of Finland, Estonian Minister of Defense Hanno Pevkur is talking about how Helsinki and Tallinn will integrate their coastal missile defense, which he says would allow the countries to close the Gulf of Finland to Russian warships if necessary. Estonia is also floating the possibility of trying to inspect Russian ships. From Asia Times:
It is unlikely Estonia can carry out any inspections given that it only has two patrol vessels (EML-Roland and EML-Risto) and no other warships except some mine layers. But if Estonia even tried, it would create another friction point that Russia could exploit if it chose.

There is also a strategic element. With Finland joining NATO and already a de facto member, the Gulf of Finland becomes significantly more hostile for Russia and there will be growing pressure on Russian political leaders to take action against a rising threat to Russian security.

While Ukraine is far away, the Russians see NATO's "ganging up" on Russia as a key issue for Russian security and stability. This brings the Baltic region into sharper focus because Russians see NATO trying to surround them and undercut their economic and military advantages.
It's hard to take Estonia's bluster seriously but equally difficult to put anything past the neocons in Washington and their adherents in the Baltics. Regardless, Russia would prefer a trade route with India that saves time and money and avoids Europe.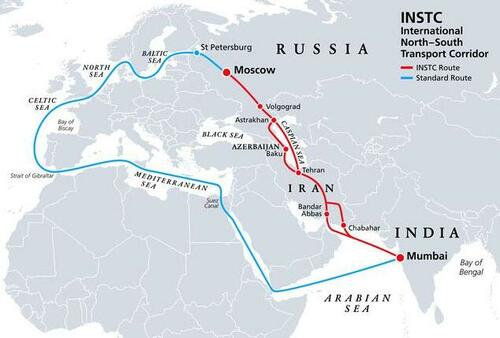 ©Peter Hermes Furian
While NATO's war against Russia has sped up the cooperation between Moscow, Tehran, and New Delhi, India and Iran are coming under various types of pressure that could delay full implementation of the corridor. And Azerbaijan, a key nexus in the INSTC, is a wildcard as it grows increasingly confrontational with both Iran and Armenia.
First the recent developments on the INSTC:
India is helping to develop the Shahid Beheshti Terminal at Iran's Chabahar Port in cooperation with the Iranian government.
Iran and Russia recently signed a contract for Russia to build a cargo vessel for Iran to be used at the Caspian port of Solyanka, which is being developed jointly by the two nations as part of efforts to strengthen the Caspian Sea transportation network.
RZD Logistics, a subsidiary of Russian railway monopoly RZD, has begun regular container train services from Moscow to Iran to serve growing trade with India by transloading.
Rezaul Hasan Laskar, the foreign affairs editor at Hindustan Times, says the strategic Chabahar Port in southeastern Iran has "become more important following its growing use" but that "it needs to be connected to Iran's railway network." Iran has accelerated that project, and with an investment boost from Russia, is speeding up the completion of the Astara-Rasht-Qazvin railway, another transport corridor that will connect existing railways of Russia, Azerbaijan and Iran to the INSTC.
In the meantime, most of the goods that Russia normally transported across the Baltic Sea to reach the North Sea port of Rotterdam now sail instead to India. Oilprice reports:
Russian crude oil loadings from Baltic ports are on track for a 50% hike from December to January, Reuters reports, citing its own data combined with trader insights.

Russian Urals and KEBCO crude oil loadings specifically from the ports of Primorsk and Ust-Luga will experience the increase, Reuters said, adding that the bulk of those loadings (some 70%) will head to India.

In December, Russia loaded 4.7 million tonnes of Urals and KEBCO from the Baltic ports, Reuters said, citing Refinitiv data.Russia now accounts for approximately 25% of India's crude purchases, while some sources put it closer to 30%.
The increased trade with Russia is a primary driver bringing New Delhi and Tehran closer together – largely a result of Europe severing itself from Russia. According to Reuters, at the end of November Moscow sent India a list of more than 500 products it wants India exporting to Russia, "including parts for cars, aircraft and trains." The report added:
Indian imports from Russia have grown nearly five times to $29 billion between Feb. 24 and Nov. 20 compared with $6 billion in the same period a year ago. Exports, meanwhile, have fallen to $1.9 billion from $2.4 billion, the source said. India is hoping to boost its exports to nearly $10 billion over coming months with Russia's list of requests, according to the government source.
And with all the increased trade, New Delhi and Moscow are looking for more efficient supply lines.
Be seeing you