Oil To Face "Serious" Supply Problem In 2024 As Production Capacity Runs Out, Goldman Warns | ZeroHedge
Posted by M. C. on February 6, 2023
Yah but, sacrificing recent oil independence for the sake of windmills and solar panels on windless, overcast days is worth it. Ask the Germans.
Begging missions to SA only to be publicly put down…So much for building a global empire.
https://www.zerohedge.com/markets/oil-face-serious-supply-problem-2024-production-capacity-runs-out-goldman-warns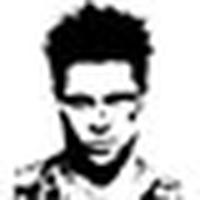 BY TYLER DURDEN
Heading into 2023, Goldman was bearish on most asset classes, except commodities where the bank forecast a 43% gain as "supply shortages bite." Since then the commodity picture has ebbed and flowed, and after commodities experienced a modest bounce following China's unexpected reopening, they have resumed sinking with oil trading just above the Biden admin's (supposed) SPR refill floor of $72, despite a near consensus that Chinese oil demand will hit record highs in 2023.
So has the recent setback dented Goldman's optimism? Not at all: in fact, according to Goldman chief commodity strategist, not only will oil rise back above $100 a barrel this year, it will rise much more in 2024 when it will face a serious supply problem as spare production capacity runs out.
Speaking on the sidelines of a conference in Riyadh, Saudi Arabia, on Sunday, Goldman chief commodity strategist Jeff Currie said that with sanctions likely to cause Russian oil exports to drop and Chinese demand expected to recover as the country ends its Covid Zero policy, prices will rise above $100 from their current level of around $80. Meanwhile, doubling down on his key long-term thesis, Currie said that a lack of spending in the industry on production needed to meet demand will also be a driver of higher prices, and this lack of capacity may become a big issue by 2024.
"The commodity super cycle is a sequence of price spikes with each high higher and each low higher," said Currie, who predicted that by May, oil markets should flip to a deficit of supply compared to demand. That could use up much of the unused capacity global producers have, which will send prices higher.
Be seeing you