The UN Discusses Darkening The Skies to Combat Climate Change
Posted by M. C. on March 2, 2023
Having been assured that sulfur dioxide was bad for us, we spent billions of dollars eliminating it from coal and oil-burning emissions and building sulfur-capture technology.
Now, it turns out that sulfur dioxide is good for us, and we need to spend even more untold billions to inject it into the atmosphere.
Remember those "Get US Out Of The UN" signs you used to see in people's yards? Still think they were crazy?
Ukraine policy may solve the UN's dark sky problem.
https://open.substack.com/pub/igorchudov/p/the-un-discusses-darkening-the-skies?utm_source=direct&r=iw8dv&utm_campaign=post&utm_medium=web

A new report from the UN was just published. It proposes and discusses ways to cool our planet by restricting sunlight and darkening our skies.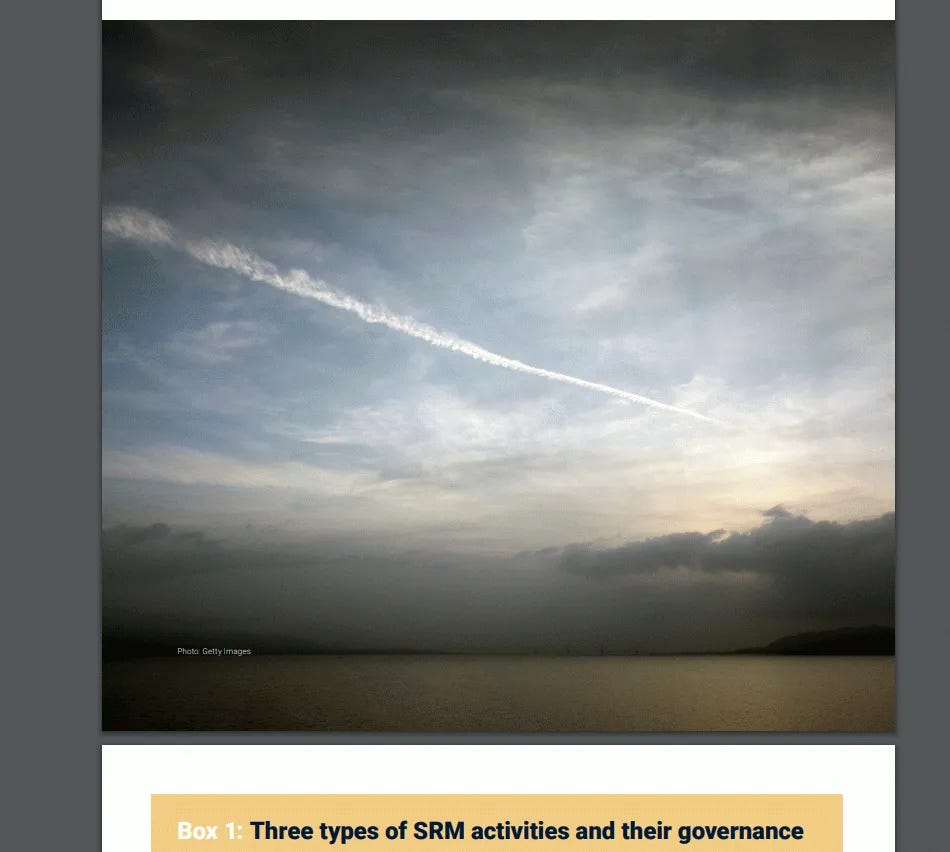 What is this about? Why block sunlight, of all things? Let me explain.
The UN is worried about climate change. As the efforts to reduce CO2 emissions are faltering, the UN is looking for more ways to cool the Earth. The UNEP's report details ideas called "Solar Radiation Modification," the gist of which is to reflect sunlight and prevent it from heating the surface of our planet.
Here are the main ideas that the UN will consider:
Injecting reflective nanoparticles/sulfur dioxide into the atmosphere (stratospheric aerosol injection)
Brightening of low clouds over the ocean by seeding ocean clouds with submicron salt particles
Using space mirrors, that is, many giant mirrors launched into outer space to reflect sunlight.
The UN explains that should the "global stakeholders" decide to proceed, the skies could be darkened within only a few years:
SRM is the only option that could cool the planet within years. To be effective at limiting global warming, SRM would need to be maintained for several decades to centuries, depending on the pace of emissions reductions and carbon removal.
The report does pay lip service to what is undeniable:
This is an untested planetary intervention
There could be disparate effects on certain regions
However, you and I can guess we should not expect a careful, conservative review of such proposals by the UN if the "Covid vaccine" experience is any guide.
Injecting Sulfur Dioxide Into the Sky Was Bad for Us – Now It is Good Again
This picture introduces us to the sky-dimming technology being considered: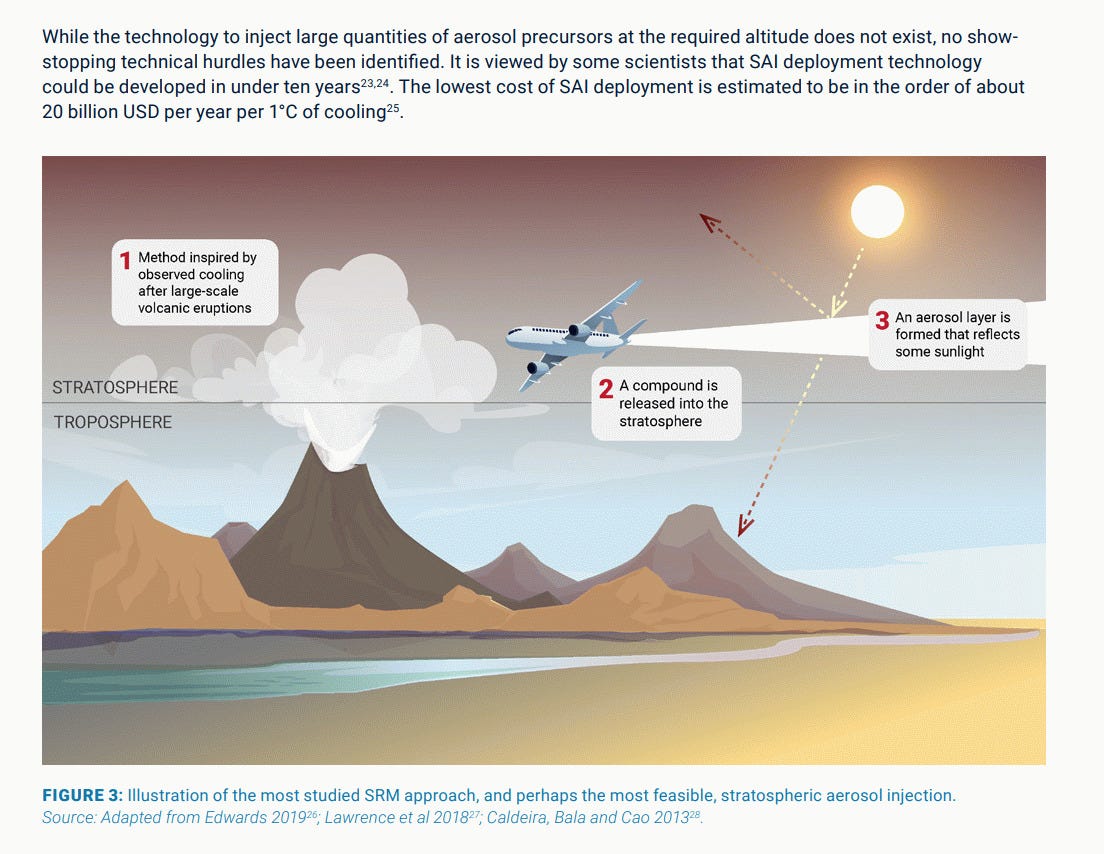 The report explains:
Major volcanic eruptions, which introduce large amounts of sulphate particles into the stratosphere, provide a natural analogue for SRM deployment (Figure 4).
Be seeing you