"Woke" Asset Managers Stung By Silicon Valley Bank's ESG Appeal | ZeroHedge
Posted by M. C. on March 16, 2023
https://www.zerohedge.com/markets/woke-asset-managers-were-stung-svbs-esg-appeal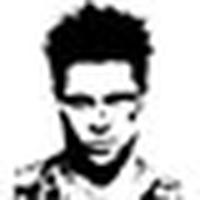 by Tyler Durden
Never before has it been clearer how useless ESG investing has become than in the case of Silicon Valley Bank. The bank, which donated to Black Lives Matter causes and frequently touted its virtuous diversity and equity policies, has blown a hole directly through "woke" capital allocators who sought it out for this appeal.
…as opposed to…you know…the quality of the bank's assets and its ability to generate cash.
"Hundreds" of ESG managers have been stung by the Silicon Valley Bank collapse, Bloomberg has reported. A new report says that "915 funds registered under European Union regulations as either 'promoting' ESG or declaring it as their 'objective' had exposure" to the bank.
The bank "tick[ed] several boxes" for these managers, including a low carbon footprint. However, the "G" in ESG – which stands for governance – seemed to take a back seat to the "E" and the "S".
Sasja Beslik, a sustainable finance veteran who's now the chief investment officer at NextGen ESG told Bloomberg: "There are a lot of lazy asset managers taking ESG scores for granted. The bank's failure was a sign that managers who go "all in on carbon are not necessarily managing other risks."
Former senior banker at HSBC Rebecca Self said that focusing on just one component of the ESG moniker was the problem. But Rebecca – what ever happened to good ole' 'investing for returns', we have to ask?
Be seeing you