Homeland Security Reorganizes, Appearing to Scrap Last Remnants of Ill-Fated "Disinformation Governance Board"
Posted by M. C. on March 25, 2023
After an ugly congressional hearing and months of bad press for censorship advocates, a Homeland Security advisory panel undergoes sweeping changes
https://www.racket.news/p/homeland-security-reorganizes-appearing?utm_source=substack&utm_medium=email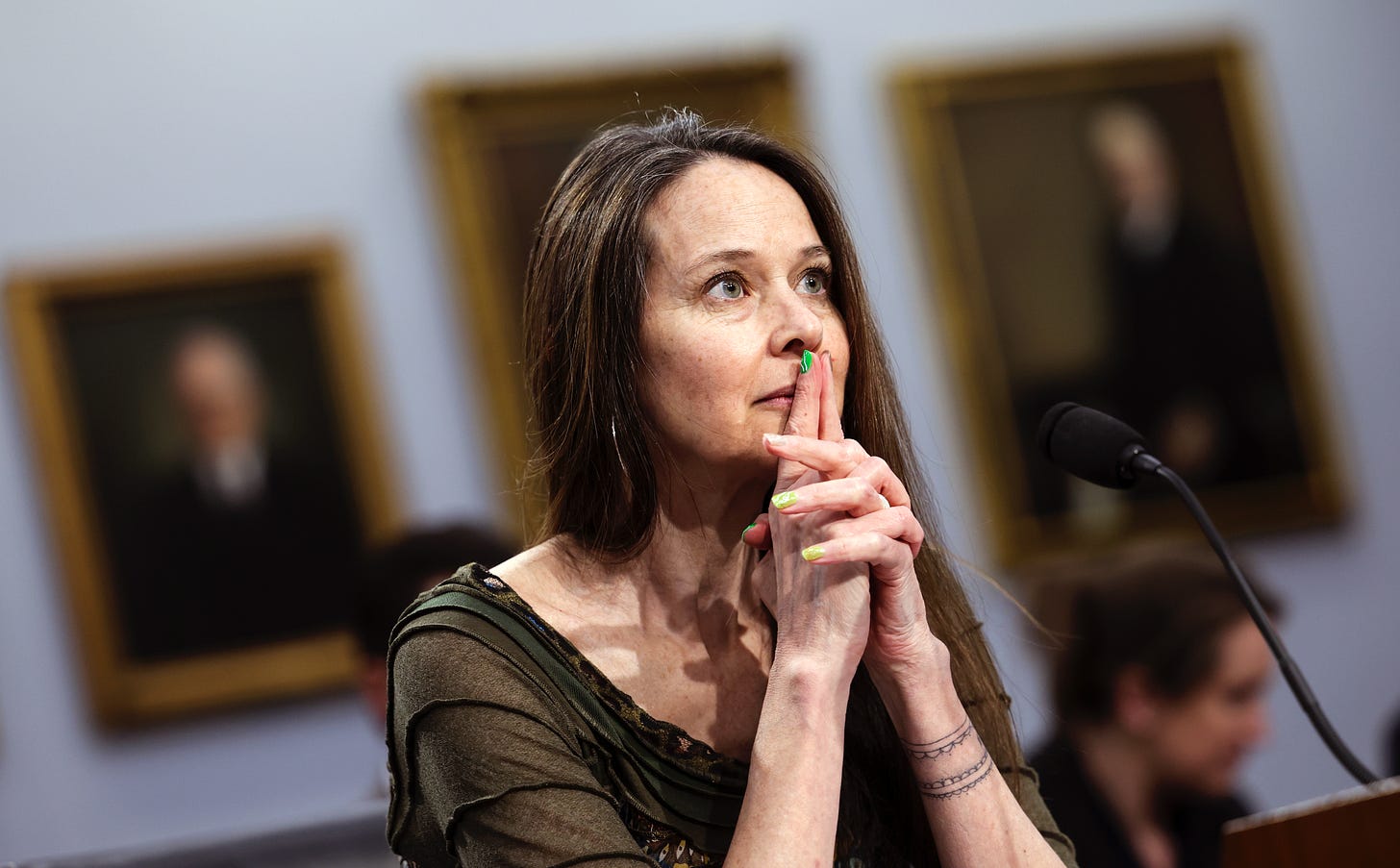 The Department of Homeland Security's efforts to present a less Orwellian exterior to the public took a big step forward this week, as it disbanded a key subcommittee linked to the Department's ill-fated Disinformation Governance Board, announced last year and quickly "paused" amid public outcry.
Jen Easterly, head of the DHS's cyber division — the Cybersecurity and Infrastructure Security Agency, or CISA — this week convened the agency's influential Cybersecurity Advisory Committee (CSAC), which is made up of senior executives from organizations like Twitter, Amazon, and the Stanford Internet Observatory. The agency announced an expanded roster, adding 13 new members to CSAC, including chief cybersecurity officer for General Motors Kevin Tierney and Cathy Lanier, the chief security officer for the NFL. The full CSAC now contains 34 members.
However, amid the additions, CISA also shuffled responsibilities, making a key change. In particular, its "MDM" advisory subcommittee, for "Misinformation, Disinformation and Malinformation," was scrapped.
The subcommittee's leaders, including chairperson Kate Starbird of the University of Washington's Center for an Informed Public (CIP), and Vijaya Gadde, a former top Twitter executive who was fired last year when Elon Musk took over the company, were shifted to other advisory roles.
A spokesman for the agency said the change appeared in an unpublicized summary of a Dec. 6 advisory board meeting. The summary provided to Racket states Easterly decided late last year that the subcommittee had fulfilled its tasks and would "stand down":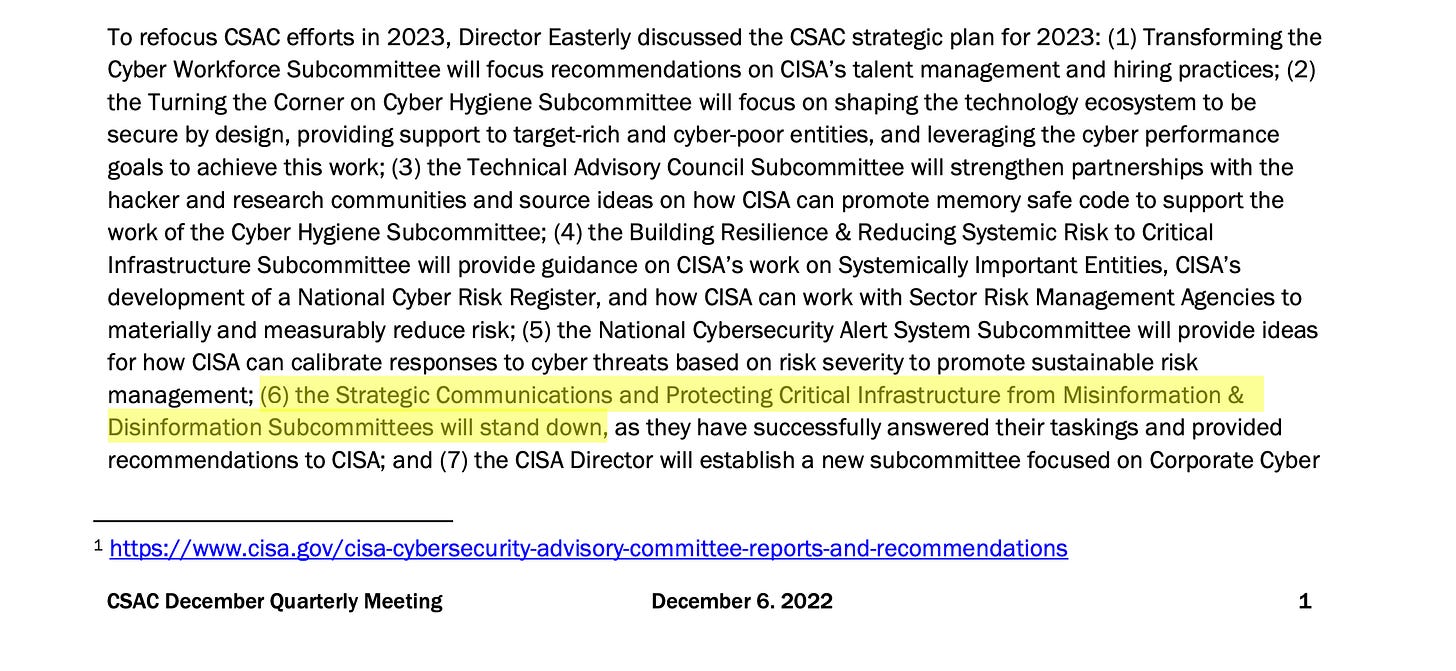 But that notice appears to have only been posted on the agency website recently (the Wayback Machine captured a first image of it in late February). CISA's unique approach to website maintenance has drawn attention of late. Last week, Mike Benz of the Foundation for Freedom Online reported that CISA scrubbed key sections of its web page about its campaign against "Misinformation, Disinformation, and Malinformation." Crucially, the agency appeared to remove references to "domestic threat actors" as purveyors of "MDM."
Be seeing you
One Response to "Homeland Security Reorganizes, Appearing to Scrap Last Remnants of Ill-Fated "Disinformation Governance Board""
March 25, 2023 at 10:54 am

[…] Homeland Security Reorganizes, Appearing to Scrap Last Remnants of Ill-Fated "Disinformation Gover… […]