Chairman Musk imposes Great Firewall upon Substack
Posted by M. C. on April 9, 2023
Taking a page out of the CCP playbook.
Fun while it lasted.
https://open.substack.com/pub/dossier/p/chairman-musk-imposes-great-firewall?utm_source=share&utm_medium=android

When he became the owner of Twitter, Elon Musk pledged to rigorously "adhere to free speech principles." That pledge is unraveling at lightning speed, and the new boss lighting his newfound $44 billion dollar property on fire in the process.
The Dossier is a reader-supported publication. To receive new posts and support my work, consider becoming a free or paid subscriber.
In Case You Missed It:
Over the last couple days, Elon Musk, who came to Twitter promising to be guided by the principle of free speech, has imposed a Great Firewall upon Substack. He has blocked any interactions with any and all Substack posts, and has censored Substack's account and mentions of Substack on Twitter. He also added a warning label to Substack links.
Click on a link to The Dossier and it will look like this: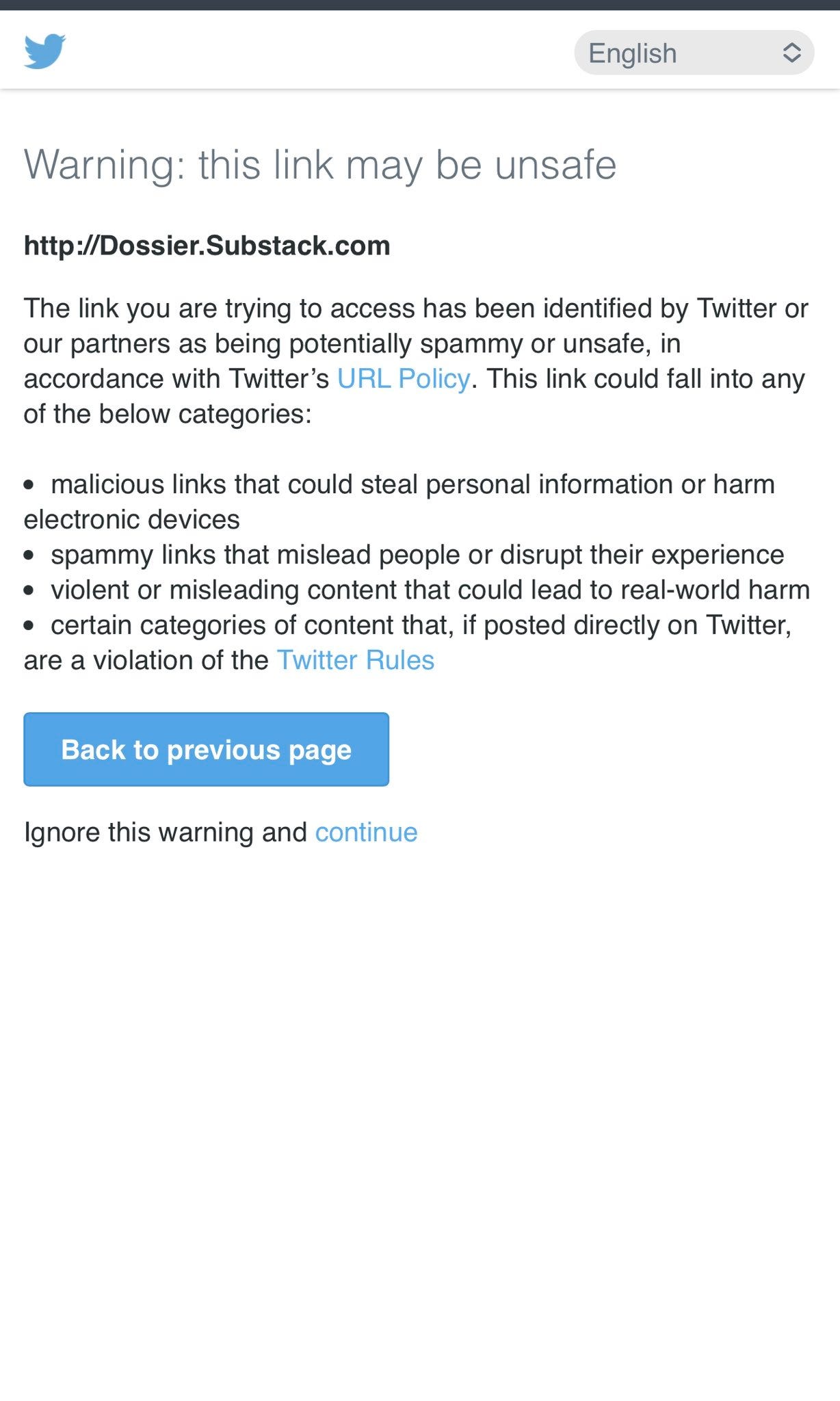 Twitter has not released a statement on the matter. In a recent reply to Bret Weinstein, Musk claimed the following:
@BretWeinstein 1. Substack links were never blocked. Matt's statement is false. 2. Substack was trying to download a massive portion of the Twitter database to bootstrap their Twitter clone, so their IP address is obviously untrusted. 3. Turns out Matt is/was an employee of Substack.9:49 AM ∙ Apr 8, 20231,668Likes316Retweets
Substack founder Chris Best replied with the following: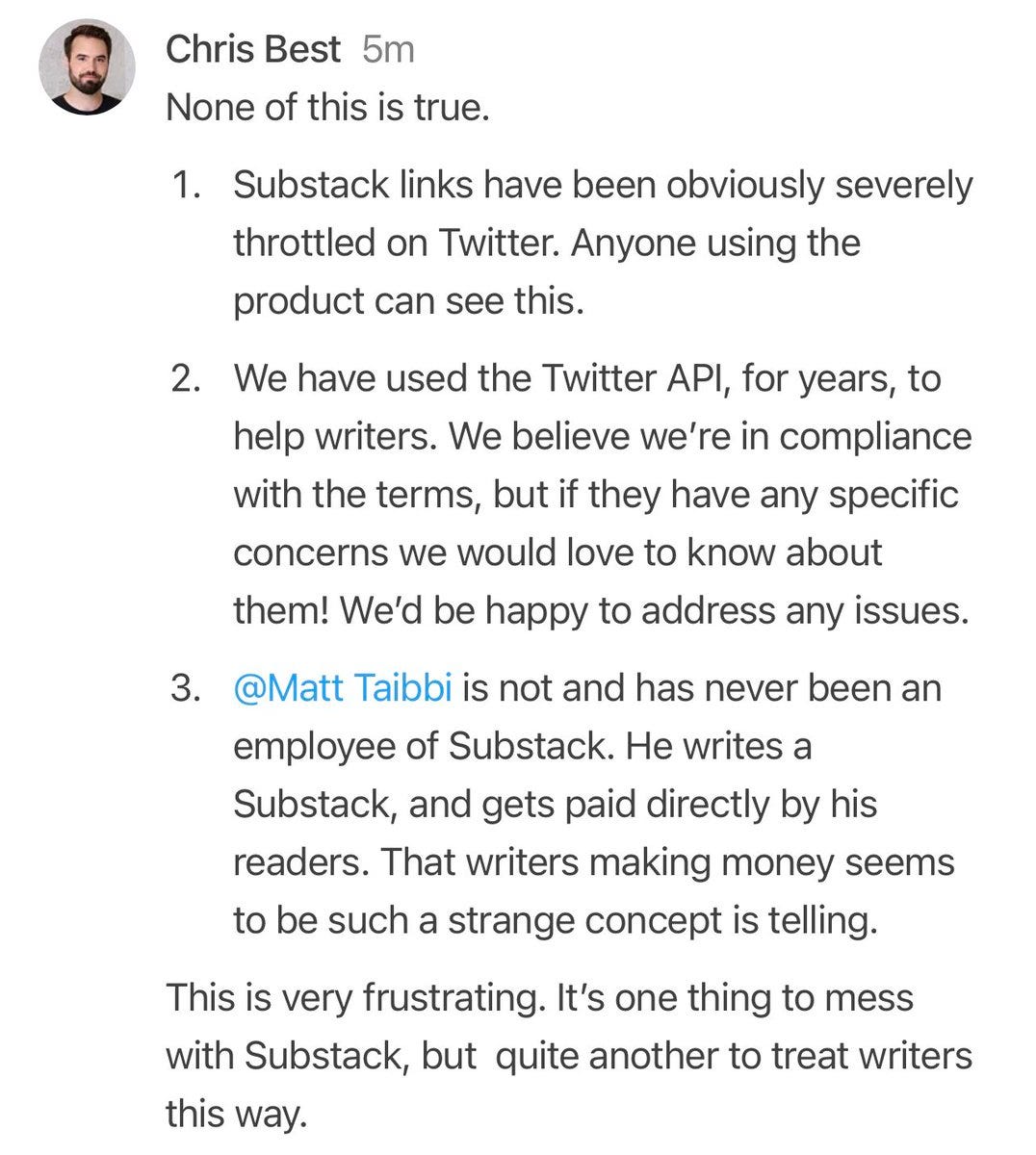 Without sufficient evidence to adjudicate this disagreement, we have no idea who is right and who is wrong here. Nonetheless, it remains clear that Elon Musk is willing to shatter his Potemkin "free speech" principles to resolve disputes. The world can now witness the incredible hypocrisy of a man who claims to care about free speech and open conversation.
Be seeing you