GM Kills Chevy Bolt, Paving Path for Electric Pickups
Posted by M. C. on April 26, 2023
Volt, Bolt, now Trucks. Time for GM should to give up. At least GM isn't making hydrogen vehicles.
https://www.zerohedge.com/markets/gm-kills-chevy-bolt-paving-path-electric-pickups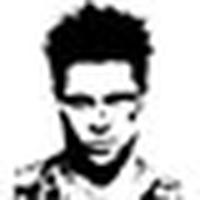 BY TYLER DURDEN
General Motors Chair and CEO Mary Barra announced that production of the Chevrolet Bolt EV and Bolt EUV would be halted by the end of 2023. This aligns with the GM's plan to transition the Bolt production line in Orion, Michigan, into manufacturing electric trucks.
During a Tuesday morning earnings call with investors, Barra confirmed the seven-year run of the Bolt would come to an end and be retooled for electric truck production:
"We've progressed so far that it's now time to plan the end of Chevrolet Bolt EV and EUV production, which will happen at the end of the year."
GM's decision to kill Bolt production comes after a series of battery fires over the last few years and at least one major recall (read: "After Multiple Recalls, GM May Be On The Verge Of Ending Production Of Its Chevy Bolt").
Be seeing you