Enter the assassins…
https://open.substack.com/pub/danielmcadams/p/cerrik?utm_source=share&utm_medium=android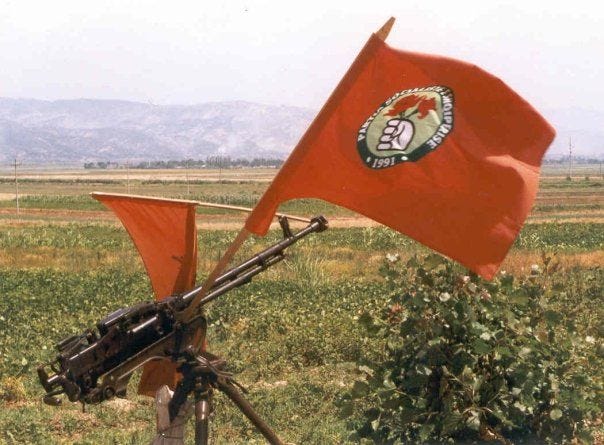 This is the outskirts of Cerrik, in south-central Albania. 1996. In the middle of the US-instigated civil war in Albania.
(I was living in Hungary at the time).
The day before this photograph was taken, anti-communist Albanian President Sali Berisha's security team was ambushed in Cerrik and most (I think nine or 12) of them were assassinated from the rooftops of the communist-era panel houses. It was a bloody massacre.
We in the British Helsinki Group (perhaps stupidly) traveled to the scene of the crime the next day to report on what really happened. The tension was so unbelievably high in that small village, which had been known as a very strongly pro-communist outpost. We read the press reports from the Albanian pro-government media but the mainstream US media told us it was all a lie. No one was killed. It was just propaganda from Berisha's thugs.
So we hired a taxi in the middle of the civil war to take us to the place we heard a horrific massacre had occurred at the hands of the remnants of the pro-Hoxha forces in Albania. Communism was not dead.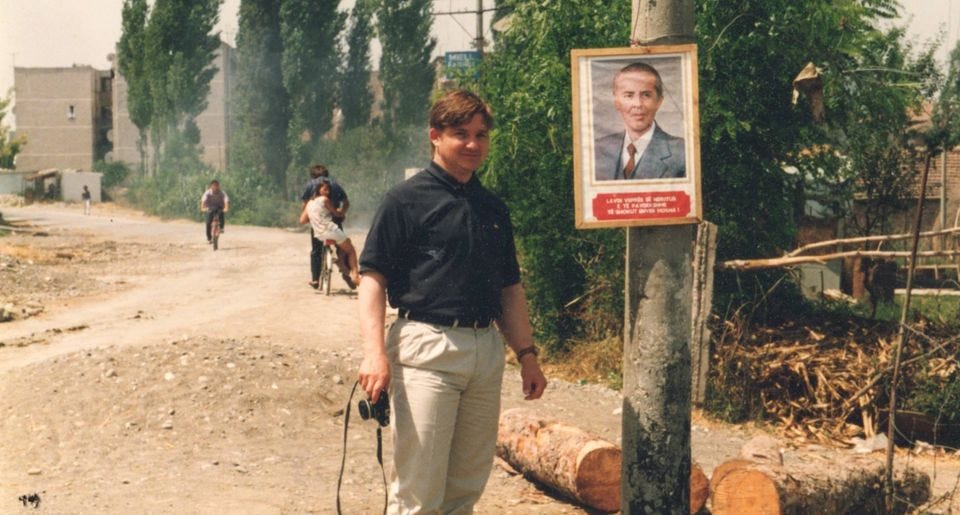 Thirty seconds after the above photograph was taken, which depicts Hoxha the leader of the Albanian Communist Party, signifying their triumph over the forces of the anti-communist President Berisha, the killers of the President's security team deployed wildly from dense trees on each side of the road with AK-47s in our faces. Ready for more trophies.
"Out of the car!"
They wanted to kill us.
Be seeing you