Over the years, Bass has spoken frequently about her decades-long involvement with the Venceramos Brigade (VB), starting from the time she was 19-years-old in 1973. She would make eight trips to Cuba as a "brigandista" in the 1970s. Articles about her work with the Venceremos Brigade make it sound like the Cuban equivalent of Habitat for Humanity or any other laudable volunteer organization providing humanitarian assistance in poor countries.
In fact, the Venceremos Brigade was a Cuban communist front group founded in 1969 by Fidel Castro and the radical members of the Students for a Democratic Society (SDS). The Brigade was run by the Cuban intelligence service, the General Directorate for Intelligence (DGI).
Horowitz and his fellow Ramparts editor, Peter Collier, explained the origins of the Venceremos Brigade in their 1989 book Destructive Generation:
In 1969, a group of radicals including SDS leader Bernadine Dohrn and Castro apologist Saul Landau traveled to Cuba to meet with the Vietnamese and launch the Venceremos Brigade. The ostensible reason for this effort was to provide help for the Cuban sugar harvest. The real reason was to meet Cuban and Vietnamese officials in Havana to map out strategies for the war in America, the "other war," which would ultimately defeat the United States in a way that the battlefield situation in Vietnam never could have.
https://www.breitbart.com/2020-election/2020/07/31/karen-basss-long-march-from-communist-fringe-to-bidens-vp-shortlist/#
The Democrat's presumptive nominee Joe Biden will name his running mate as early as next week, and Congressional Black Caucus chair Rep. Karen Bass (D-CA) is reportedly a top contender for job.
The California Democrat has emerged as the favorite pick of former Sen. Chris Dodd, who serves on Biden's vice presidential search committee. According a source who spoke with Politico, Dodd has urged Biden to choose Bass because "she's a loyal No. 2. And that's what Biden really wants."
On the surface, Bass's background as a former medical professional and South Los Angeles community organizer make her an attractive candidate to serve at a time when public health and racial inequality are on the top of voters' minds.
Her resume bears the hallmarks of a rising political star, starting with her first foray into elected office 16 years ago, when she won a seat in the California State Assembly and later became the first Black woman in the country to serve as the speaker of a state legislature when she assumed the Speakership in 2008. Prior to this, Bass worked as a physician assistant and a left-wing community activist who founded a non-profit in the 1990s called the Community Coalition. She made headlines after the 1992 L.A. riots for her fight to prevent liquor stores from being rebuilt in the neighborhoods destroyed by the uprising.
In 2010, Bass won her U.S. House seat, where her voting record has been typical of a progressive member of a Democratic Party increasingly embracing socialism.
However, a deep dive into Bass's background reveals that her influences were not just socialist, but hardcore communist.
The VP vetting process brought renewed scrutiny to comments Bass made about Cuba's communist dictator Fidel Castro. In a statement following Castro's death in 2016, Bass referred to him as "Comandante en Jefe" and described his death as "a great loss to the people of Cuba."
The honorific "Commandante en Jefe"—which translates to "commander in chief"—was criticized by Florida Democrats for being excessively deferential to a dictator with a long history of human rights abuses.
In an interview with MSNBC on Sunday, Bass attempted to walk back her use of the term. "I have talked to my colleagues in the House about that, and it's certainly something that I would not say again," Bass said. "I have always supported the Cuban people, and the relationship that Barack Obama and Biden had in their administration in terms of opening up relations."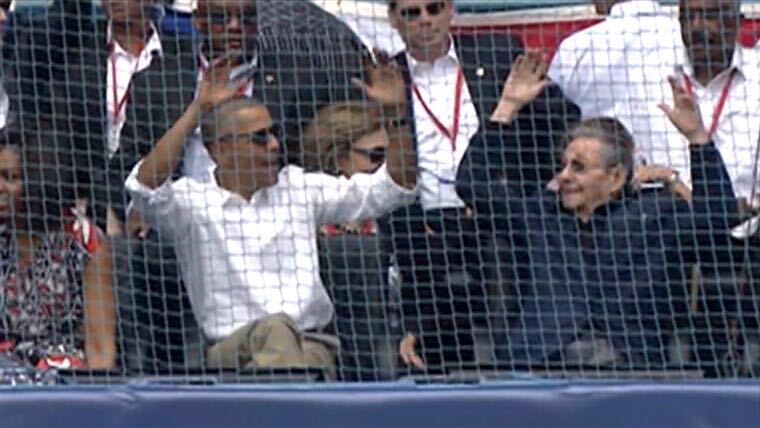 When the interviewer asked her how she would "characterize the Castro regime and its legacy," Bass said: "I think the Castro regime and its legacy is very troubling." However, a moment later, she appeared to dismiss the significance of Castro's crimes by saying: "But you know what? I mean, we could talk all evening. I could tell you about a number of regimes that I think are very troubling in a variety of different ways."
Bass's walk back has not quieted questions about her electability in the battleground state of Florida with its large population of Cuban Americans whose families fled Castro's murderous regime.
But these comments are merely the tip of the iceberg when it comes to Bass's long and troubling association with communism and the communist regime in Cuba. 
GROWING UP WITH 'RED DIAPER BABIES'