Americans have been paying taxes to disenfranchise themselves, as government agencies and subcontractors undertake a massive digital blacklisting project
GEC was not conceived as a partisan mechanism to defang conservative media, despite the recent true and damning series of reports by the Washington Examiner, outlining how a GEC-funded NGO in England used algorithmic scoring to de-rank outlets like The Daily Wire and help papers like the New York Times earn more ad revenue.
https://open.substack.com/pub/taibbi/p/twitter-files-gec-new-knowledge-and?utm_source=share&utm_medium=android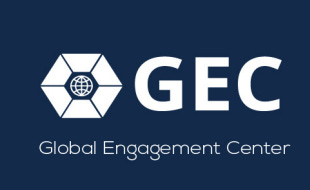 A new #TwitterFiles thread will be dropping in a few hours, at noon EST. It follows up the Hamilton 68 story of a month ago with examples of state-funded digital blacklisting campaigns run amok. It's self-explanatory, but some advance context might help:
In 2015-2016, during the brief, forgotten period when Islamic terrorism was fading as a national obsession and Trumpian "domestic extremism" had not yet become one, Barack Obama made a series of decisions that may yet prove devastating to his legacy.
The short version is he signed Executive Order 13271, establishing a "Global Engagement Center" ("GEC") to "counter the messaging and diminish the influence of international terrorist organizations." This act got almost no press and even within government, almost no one noticed.
In the bigger picture, however, a lame duck president kick-started the process of shifting the national security establishment's focus from counterterrorism to "disinformation." Whether by malfunction or design, this abrupt course change of Washington's contracting supertanker would have dramatic consequences. In fact, the tale of how America's information warfare mechanism turned inward, against "threats" in our own population, might someday be remembered as the story of our time, with collective panic over "disinfo" defining this generation in much the same way the Red Scare defined the culture of the fifties.
This is a complicated story and it would be a mistake to jump to simplistic conclusions, like that the Global Engagement Center (humorously nicknamed "GECK" or "YUCK" by detractors in other agencies) is an evil Orwellian mind-control scheme. It isn't. But for a few crucial bad decisions, it could have fulfilled a useful or at least logical mission, much as the United States Information Agency (USIA) once did. However, instead of stressing research and public reports, as the USIA did when responding to Soviet accusations that Americans had caused the AIDS crisis, GEC funded a secret list of contractors and employed a more surreptitious approach to "counter-disinformation," sending companies like Twitter voluminous reports on foreign "ecosystems" — in practice, blacklists.
Be seeing you