FACEBOOK BLOCKING SHARES DIRECTLY FROM ZEROHEDGE.
You have to ask why is government funded, MIC master of propaganda Rand broadcasting this potential disaster scenario.
The comments on the F-35 are bogus: the F-35 rules the sky when it's in the sky…The F-35 is slow, heavy, short range, massively over budget, massively late and to my knowledge has not been tested in combat.
Then what I was thinking showed up in the last paragraph:
With the defense budget stuck around $700 billion per annum for the remainder of President Trump's term, America's Warhawks are inciting fear through simulated wargames with one purpose only: demand more taxpayers' money for war spending.
Pratt & Whitney produces the F135 engine that powers the "next generation" F-35 fighter jet, which according to a study by the Rand Corporation "can't turn, can't climb, can't run". Beginning with a $4.8 billion development contract awarded just weeks after 9/11 gave our defense industry the keys to the Treasury, by 2010 the cost to "complete" the F135 engine was estimated at over $7.28 billion. On top of that, earlier this year the Department of Defense (DoD) awarded Pratt & Whitney $1.13 billion for F135 engine production, and this month the U.S. Navy gave them another $75 million "to fund a set of studies on feasibility, operational readiness, cost, and implementation of the Joint Strike Fighter engines, which are already in production. [The money is] in addition to the roughly $16 million each engine costs the government…"
Remember when the congress increases next year's pentagram budget by 5% instead of the planned 10%, that is considered a budget CUT.
https://www.zerohedge.com/news/2019-03-09/us-gets-its-ass-handed-it-world-war-iii-simulation-rand
by Tyler Durden
In simulated World War III scenarios, the U.S. continues to lose against Russia and China, two top war planners warned last week. "In our games, when we fight Russia and China, blue gets its ass handed to it" RAND analyst David Ochmanek said Thursday.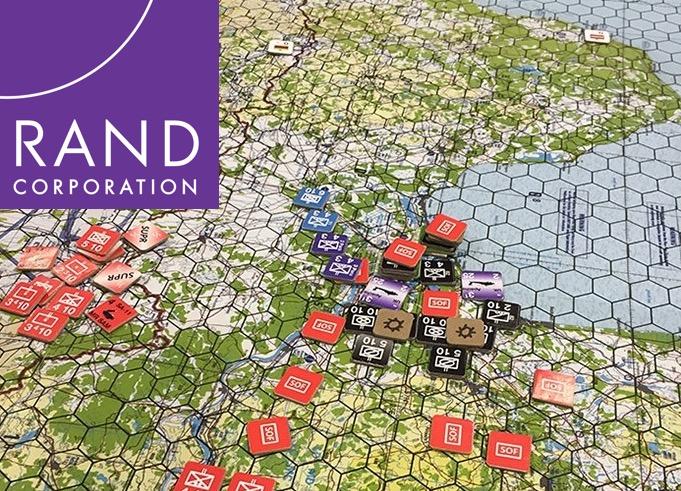 RAND's wargames show how US Armed Forces – colored blue on wargame maps – experience the most substantial losses in one scenario after another and still can't thwart Russia or China – which predictably is red – from accomplishing their objectives: annihilating Western forces.
"We lose a lot of people. We lose a lot of equipment. We usually fail to achieve our objective of preventing aggression by the adversary," he warned.
In the next military conflict, which some believe may come as soon as the mid-2020s, all five battlefield domains: land, sea, air, space, and cyberspace, will be heavily contested, suggesting the U.S. could have a difficult time in achieving superiority as it has in prior conflicts. Read the rest of this entry »