Everywhere You Look, COVID "Vaccines" Are Failing
Posted by M. C. on December 18, 2021
https://www.shtfplan.com/headline-news/everywhere-you-look-covid-vaccines-are-failing
Ethan Huff
December 14th, 2021
Natural News
This article was originally published by Ethan Huff at Natural News.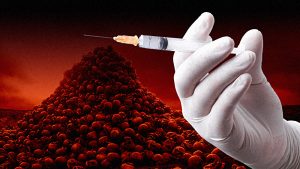 If data and science are really what Branch Covidians care about as they claim, then it is time for them to acknowledge that in every area of the world where Wuhan coronavirus (Covid-19) "vaccine" uptake is high, injuries and deaths are soaring.
In Singapore, for instance, where 85 percent of the entire population – children included – are now "fully vaccinated," the death toll is orders of magnitude higher than ever before. The same is true in Iceland (76 percent fully vaccinated) and The Netherlands (70 percent fully vaccinated).
In Vermont, the most vaccinated state in America at 71 percent fully vaccinated (and roughly 88 percent partially vaccinated), the death toll is likewise higher than ever before – including during the "peak" of the plandemic.
How can this be if Fauci Flu shots are the "cure" that will bring us safely into the new normal? If what the government and the mainstream media have been saying is true, then the Chinese Virus should already be long gone now that "herd" immunity has been reached.
The fact that the opposite is true just goes to show that the narrative has failed. The jabs are clearly making people sicker, and yet the Biden regime is now pushing "boosters" as the solution to the problem that the initial shots created.
Be seeing you