Did Joe Biden just end the pandemic? — RT Op-ed
Posted by M. C. on December 30, 2021
No, he didn't make good on his campaign promise to "shut down the virus," but by seemingly admitting defeat against Covid-19, Biden has opened a clear path to ending onerous pandemic restrictions and returning to normality.
https://www.rt.com/op-ed/544625-biden-pandemic-federal-solution/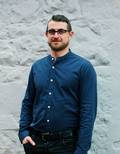 Graham Dockeryis an Irish journalist, commentator, and writer at RT. Previously based in Amsterdam, he wrote for DutchNews and a scatter of local and national newspapers.
President Joe Biden admitted on Monday that "there is no federal solution" to the Covid-19 pandemic. The statement paves the way for his mandates to be scrapped, but don't expect liberals to go along willingly.
Speaking during a teleconference with governors, Biden followed this statement up by declaring that the pandemic "gets solved at the state level," before shuffling onto a helicopter and departing for his home state of Delaware.
NOW – Biden departs to Delaware beach house after telling governors there is "no federal solution" on COVID and it should be "solved at the state level."pic.twitter.com/Ux9RtPmb8m— Disclose.tv (@disclosetv) December 27, 2021
Delegating responsibility to the states was essentially the approach of Donald Trump, and a return to this policy represents a complete reversal of Biden's campaign-trail promise to use the might of the federal government to "shut down the virus." Far from shutting down the deadly pathogen, Biden has presided over more Covid-19 deaths than his predecessor and a current daily caseload higher than at any point since his inauguration.
Biden will be hammered for this failure by Republicans, but it's as much a triumph of nature as a failure of government. The Omicron variant driving the latest surge in cases is highly transmissible, and early studies suggest that vaccines may be ineffective at stopping its spread. Likewise, areas of the country with strict masking and 'vaccine passport' requirements are experiencing unprecedented surges in transmission.
Against bureaucracy, Omicron is winning.
Be seeing you