Fierce Backlash As Project Veritas Sidelines James O'Keefe After Pfizer Bombshells | ZeroHedge
Posted by M. C. on February 11, 2023
Money Talks
https://www.zerohedge.com/political/fierce-backlash-project-veritas-sidelines-james-okeefe-after-pfizer-bombshells
by Tyler Durden
Authored by Mark Pellin via Headline USA,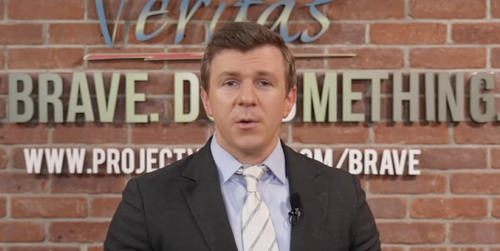 The board of directors of Project Veritas on Wednesday placed its founder and chairman, James O'Keefe, on paid leave as it reportedly moves to oust him from his leadership position.
The organization's executive director informed employees of the news via an internal message that said O'Keefe would be taking "a few weeks of well-deserved PTO," according to NY Mag's Intelligencer.
Widespread reports of a hostile takeover point to a more insidious long game at play, with the move coming after two bombshell undercover video reports from Project Veritas that showed a Pfizer research scientist discussing the company's gain-of-function work to maximize vaccine profits.
"about ten employees aired their grievances about James, which essentially boiled down to him being a tough boss to work for. At the end of this six hour struggle session, Tyrmand and fellow board member John Garvey put him on leave and stripped him of all authority." — Swig 🇺🇸 (@OldRowSwig) February 9, 2023
This comes in the immediate aftermath of @Project_Veritas GREATEST moment ever, exposing corruption at Pfizer, which my source thought was EXTREMELY SUSPICIOUS timing.

You boot the founder right after your biggest win of all time???

Be seeing you