Tanker Rates To Haul Gasoline Soar 400% After Russian Sanctions | ZeroHedge
Posted by M. C. on February 14, 2023
About 400 tankers, or 20% of the global fleet, recently "switched" from hauling fuels for traditional countries to carrying Russian petroleum products,
Central planning + Blowback
https://www.zerohedge.com/commodities/tanker-rates-jump-400-after-russian-sanctions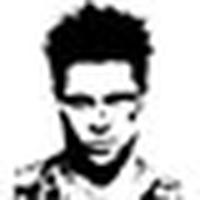 BY TYLER DURDEN
Clean product tanker rates soared last week after the European Union and G-7 nations targeted Russia's petroleum sales. Restrictions on Russian crude exports began in early December. The sanctions have been a ploy by Western countries to limit Russian crude and crude product exports, though it's definitely not working.
Sanctions have redirected Russian energy flows from Europe to Asia. The rejiggering of supply chains means Russia has to rely more on tankers. According to Bloomberg, this has led to a 400% surge in the daily rates for clean product tankers.
The latest data from the Baltic Exchange in London shows clean product tankers rates have reached $55,857 per day, surging 58% just last Thursday.
According to trading giant Trafigura, Russia relies on a "shadow fleet" of tankers to move crude and crude products. The trading firm said the fleet is about 600 ships.
Bloomberg said the surge in tanker rates has been "spurred in part by a bifurcation of the fleet with some tankers serving Moscow's interests and others the international market. It highlights a possible flipside of aggressive measures aimed at limiting Russia's petroleum revenues."
"Russian volumes continue to flow at more or less the same rate and that takes up a lot of ships."

"Ultimately, the spike shows demand is pretty good, and the fundamentals are strong," Lars Bastian Ostereng, an analyst at Arctic Securities.
Be seeing you