https://original.antiwar.com/justin/2018/09/30/the-awards-i-never-got/
While I hate to open this with a health update, it does explain a few things that need explaining. I was quite prepared to write yet another fundraising letter last week, but my illness – there, now I've actually personified it! – had other plans. A change in my medication had a dramatic effect on me: all the old symptoms returned, and then some. Work was out of the question: all I could do was roll up into a fetal position and wait it out.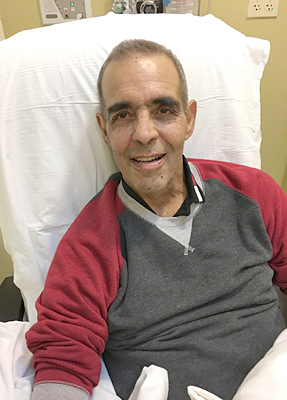 I hope this explains my recent absence from these pages: many of the pieces I've written in recent months were written under physical duress, but my natural defiance and stubbornness – and, frankly, my sense of habit – enabled me to tough it out.
Not this time. But now, on the morning of the 27th, for some reason the sky is cleared, my symptoms are receding, and my computer beckons – and that's good, because I have something I need to get off my chest.
My illness has sharpened some of my perceptions, and focused on others, one of which is the question: Okay, so what have we accomplished, exactly, after 23 years of Antiwar.com? And, furthermore, what did I get out of it?
That second query is uppermost in my mind for a number of reasons, one of which is that I'm looking death straight in the face and humming the tune to "What's It All About, Alfie?"
Yes, yes, I know, I know: I had the chance to write for pay – an irreplaceable and wonderful gift very few ever receive – and for that I am and shall be eternally grateful. That's usually more than any writer can reasonably hope for, and yet my own case is not usual.
For 23 years I wrote as the voice of Antiwar.com, and not just myself, and I think I did a damned good job of it insofar as anyone could.
I used that voice to direct my arguments at the conservatives who, I believed, were the key to shifting the foreign policy debate in our direction, and whose limited government philosophy is incompatible with empire-building. That sea-change is definitely in the air these days as "America First" replaces "America the Great Liberator" as the right-wing slogan of the new era. Antiwar.com had something to do with that… Read the rest of this entry »