We shouldn't too surprised, the House of Saud financed 9/11, have hated US for decades and US "government" and the lapdog media believes them to be friends.
"It is our true policy to steer clear of permanent alliance with any portion of the foreign world."
FAREWELL ADDRESS TO THE PEOPLE OF THE UNITED STATES | MONDAY, SEPTEMBER 19, 1796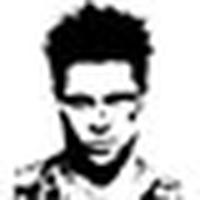 BY TYLER DURDEN
https://www.zerohedge.com/markets/opec-humiliates-president-biden-global-stage
Submitted by QTR's Fringe Finance
Today, you get a two-fer. Since my dear friend Kenny Polcari has released new thoughts on the OPEC debacle – and since that was also the topic of my latest podcast, published yesterday, which you can listen to here – I am bringing you both his thoughts and mine, together.
In short, yesterday OPEC humiliated President Biden on a global stage by cutting oil production after he specifically lobbied them not to. There's no "nice" way of putting it – they straight-up snubbed the U.S. and have now, in my opinion, made it officially clear that they 1) are not our friends, 2) do not care what we want, 3) do not take us seriously and 4) are not here to help us and/or Biden get re-elected by lowering prices.
To use Biden's parlance, "Let me tell you something, Jack – we're not in bed with the Saudis anymore. They are more allied with China and Russia than they have ever been, at arguably the most crucial moment in recent history for our global economy."
As I pointed out last night on my podcast, there was nothing quite like the "fist bump heard round the world" a couple months ago when President Biden – who spends his time here domestically fighting for "equality" and human rights – decided to embrace the Saudis, and their track record of disapproving of gay rights, murdering journalists and multiple other human rights violations – instead of simply ramping up domestic oil production here in the U.S.
Biden probably went into the meeting he had with MBS months ago thinking we had some type of leverage, like we have had decades ago. The sad reality is that we simply don't anymore: the Saudis have the oil, they have gold, and now they have allies just as big and powerful as the U.S. when combined. And those allies provide financial and military support at a crucial juncture for geopolitics.
Meanwhile, our President remains tone deaf and while his supporters remain immune to what can only be described as blatantly obvious double standards.
While the left hand, Biden was vilifying Exxon and Chevron here in the U.S., basically encouraging them to not bring more supply online, whilst blaming "gas station owners" and other people who don't set the price of refined fuels.
With the right hand, he was fist bumping a man who publicly disapproves of gay rights and ordered the murder of a critical journalist, in order to try and get him to unleash more oil on the global stage.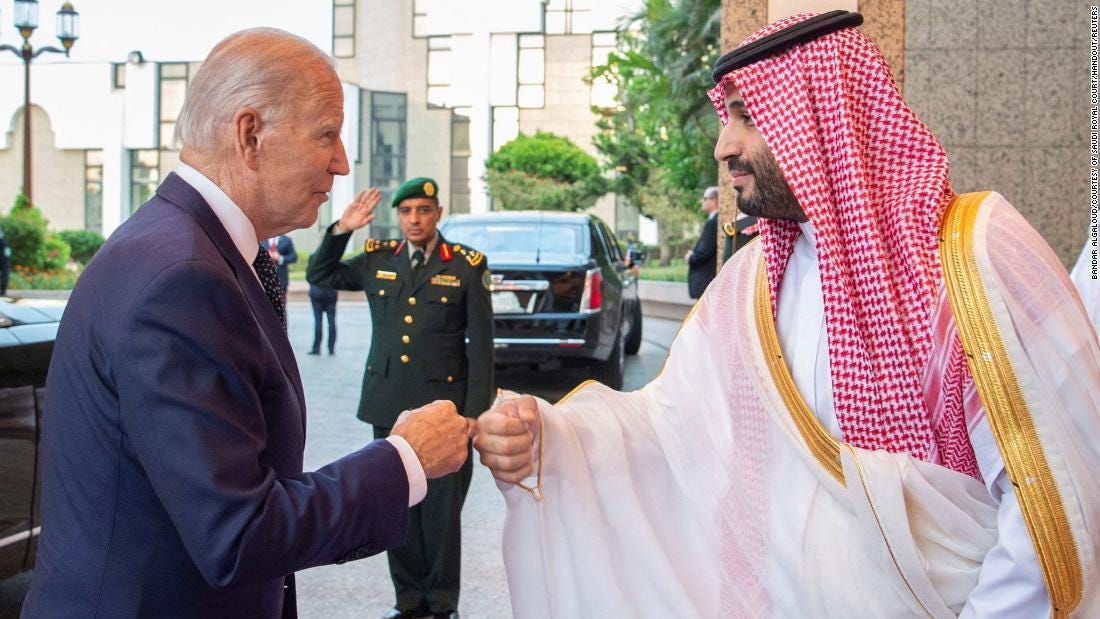 And instead of him taking us seriously, he did the exact opposite of what Biden wanted yesterday – cut oil production, raising prices – and humiliated Biden on the global stage.
Be seeing you