Unfortunately, the US government does not seem interested, if indeed it ever has been, in building fraternal bonds with the peoples of the American continent. Instead, it is set on upgrading the Monroe Doctrine for the 21st century.
That should make all Peruvians feel more safe.
When has the US government ever fostered friendship fellow Western Hemispherians? Or anyone else for that matter.
https://www.zerohedge.com/geopolitical/why-are-us-military-personnel-heading-peru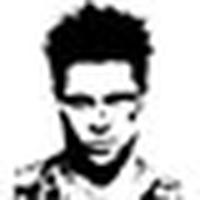 BY TYLER DURDEN
Authored by Nick Corbishley via NakedCapitalism.com,
The ostensible goal of the operation is to provide "support and assistance to the Special Operations of the Joint Command of the Armed Forces and National Police of Peru," including in regions recently engulfed in violence.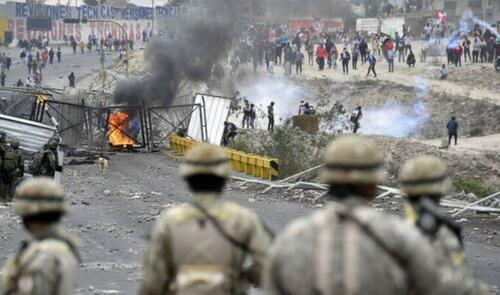 Unbeknown, it seems, to most people in Peru and the US (considering the paucity of media coverage in both countries), US military personnel will soon be landing in Peru. The plenary session of Peru's Congress last Thursday (May 18) authorised the entry of US troops onto Peruvian soil with the ostensible purpose of carrying out "cooperation activities" with Peru's armed forces and national police. Passed with 70 votes in favour, 33 against and four abstentions, resolution 4766 stipulates that the troops are welcome to stay any time between June 1 and December 31, 2023.
The number of US soldiers involved has not been officially disclosed, at least as far as I can tell, though a recent statement by Mexico's President Andrés Manuel Lopéz Obrador, who is currently person non grata in Peru, suggests it could be around 700. The cooperation and training activities will take place across a wide swathe of territory including Lima, Callao, Loreto, San Martín, Huánuco, Ucayali, Pasco, Junín, Huancavelica, Iquitos, Pucusana, Apurímac, Cusco and Ayacucho.
The last three regions, in the south of Peru, together with Arequipa and Puno, were the epicentre of huge political protests, strikes and road blocks from December to February after Peru's elected President Pedro Castillo was toppled, imprisoned and replaced by his vice-president Dina Boluarte. The protesters' demands included:
The release of Castillo
New elections
A national referendum on forming a Constitutional Assembly to replace Peru's current constitution, which was imposed by former dictator Alberto Fujimori following his self-imposed coup of 1992
Brutal Crackdown on Protests
Needless to say, none of these demands have been met. Instead, Peru's security forces, including 140,000 mobilised soldiers, unleashed a brutal crackdown that culminated in the deaths of approximately 70 people. A report released by international human rights organization Amnesty International in February drew the following assessment:
"Since the beginning of the massive protests in different areas of the country in December 2022, the Army and National Police of Peru (PNP) have unlawfully fired lethal weapons and used other less lethal weapons indiscriminately against the population, especially against Indigenous people and campesinos (rural farmworkers) during the repression of protests, constituting widespread attacks."
As soon as possibly next week, an indeterminate number of US military personnel could be joining the fracas. According to the news website La Lupa, the purported goal of their visit is to provide "support and assistance to the Special Operations of the Joint Command of the Armed Forces and National Police of Peru" during two periods spanning a total of seven months: from June 1 to September 30, and from October 1 to December 30, 2023.
Be seeing you