Hard believe the Yellow Vest platform originated in France.
It is not hard to believe arrests were made on the basis of being anti government. The US origin was based on being anti government. How long before the Alexandria Ocasio-Cortez's permanently fix that?
https://www.armstrongeconomics.com/world-news/civil-unrest/yellow-vests-becoming-world-wide-movement/
by Martin Armstrong
The Yellow Vest Movement that began in France, is spreading. It appeared also in Belgium and it spread to Canada as well. The French arrested the leaders of the Yellow Vest Movement calling them an anti-government charging them for organizing an unauthorized protest, as authorities adopt a tougher approach to try to curb the demonstrations. During the weekend of December 15th, mimicking the Yellow Vest movement in France, protests have formed all over Canada. These are peaceful protests, unlike in France, but they have continued every weekend in various cities such as Toronto, Halifax, Edmonton, Saskatoon, Calgary etc, especially in Alberta and Saskatchewan.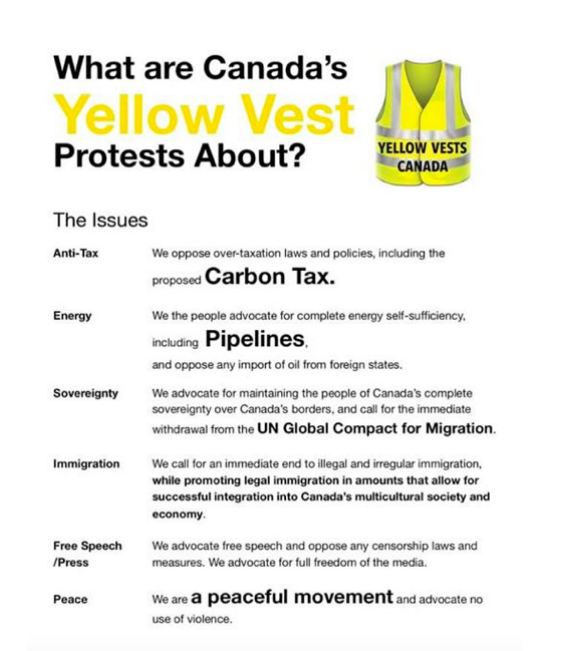 Read the rest of this entry »