How The FBI Helps Ukrainian Intelligence Hunt 'Disinformation' On Social Media
Posted by M. C. on April 29, 2023
The FIB spending your tax dollars to give free stuff to one of the most corrupt entities on the planet.
https://open.substack.com/pub/leefang/p/how-the-fbi-helps-ukrainian-intelligence?utm_source=direct&r=iw8dv&utm_campaign=post&utm_medium=web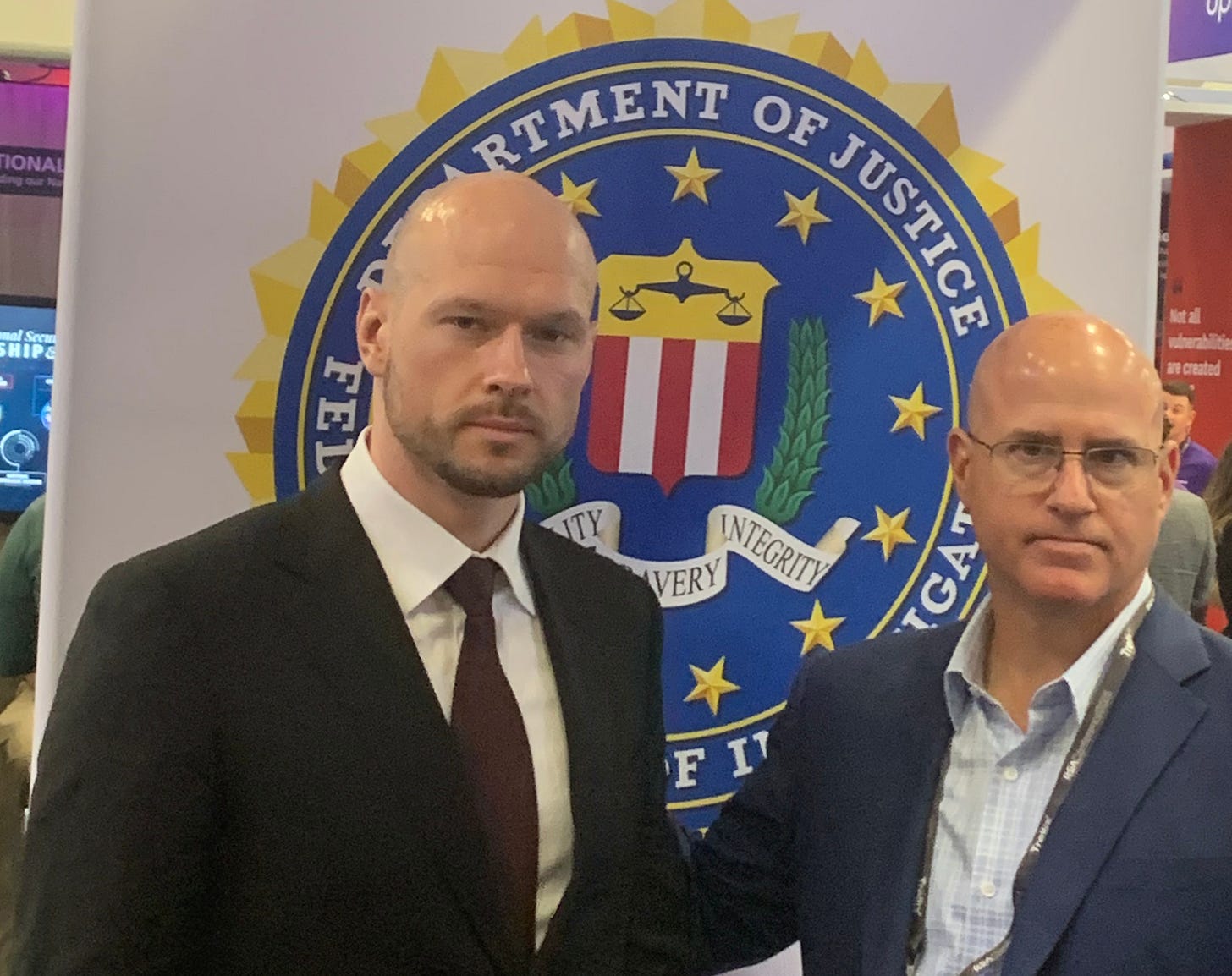 The Federal Bureau of Investigation pressures Facebook to take down alleged Russian "disinformation" at the behest of Ukrainian intelligence, according to a senior Ukrainian official who corresponds regularly with the FBI. The same official said that Ukrainian authorities define "disinformation" broadly, flagging many social media accounts and posts that he suggested may simply contradict the Ukrainian government's narrative.

"Once we have a trace or evidence of disinformation campaigns via Facebook or other resources that are from the U.S., we pass this information to the FBI, along with writing directly to Facebook," said llia Vitiuk, head of the Department of Cyber Information Security in the Security Service of Ukraine.
"We asked FBI for support to help us with Meta, to help us with others, and sometimes we get good results with that," noted Vitiuk. "We say, 'Okay, this was the person who was probably Russia's influence.'"

Vitiuk, in an interview, said that he is a proponent of free speech and understands concerns around social media censorship. But he also admitted that he and his colleagues take a deliberately expansive view of what counts as "Russian disinformation."

"When people ask me, 'How do you differentiate whether it is fake or true?' Indeed it is very difficult in such an informational flow," said Vitiuk. "I say, 'Everything that is against our country, consider it a fake, even if it's not.' Right now, for our victory, it is important to have that kind of understanding, not to be fooled."

In recent weeks, Vitiuk said, Russian forces have used various forms of disinformation to manufacture fake tension between President Volodymyr Zelenskyy and Valerii Zaluzhnyi, the four-star general who serves as commander-in-chief of Ukraine's military.

Indeed, recent reports have focused on the relationship between the two Ukrainian leaders. The German newspaper Bild reported that Zelenskyy and Zaluzhnyi had argued regarding tactics deployed in the battle over Bakhmut. Vitiuk said that any notion of conflict between Zelenskyy and his military chief, however, is false.
Be seeing you